Cape Fear Locations
Cape Fear is an American crime thriller film based on the 1962 film by James R. Webb and the psychological thriller-suspense novel "The Executioners" by John D. MacDonald. Directed by Martin Scorsese, and written by Wesley Strick, the film stars a great cast consisting of Robert De Niro, Nick Nolte, Jessica Lange, Juliette Lewis, Gregory Peck, Joe Don Baker, and Robert Mitchum. It was released by Universal Pictures on November 15, 1991, grossed $182.3 million worldwide on a $35 million budget, and was nominated for 2 Academy Awards: "Best Actor in a Leading Role" and "Best Actress in a Supporting Role". Cape Fear was shot in Georgia and Florida, United States. Filming also took place at Warner Bros. Ranch Facilities in Burbank, California.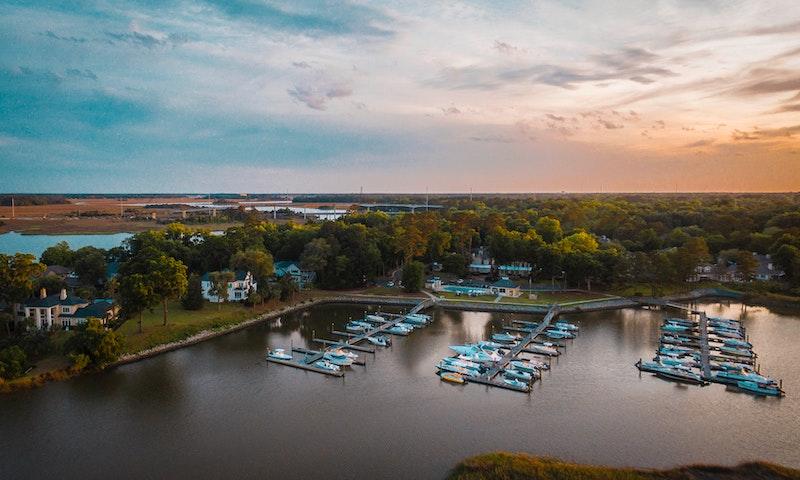 Savannah, GA, USA. Photo by Tyler Edic on Unsplash.
Where was Cape Fear Filmed?
Cape Fear was filmed in Fort Lauderdale, H Stage (Shepperton Studios), Hollywood, FL, Savannah and Warner Bros. Ranch Pool.
The complete list of the locations with latitude and longitude coordinates are listed below in the table.
Cape Fear Locations Map
Cape Fear Locations Table
| Location Name | Latitude | Longitude |
| --- | --- | --- |
| Fort Lauderdale | 26.141270 | -80.171669 |
| H Stage (Shepperton Studios) | 51.408379 | -0.468273 |
| Hollywood, FL | 26.036083 | -80.210960 |
| Savannah | 32.079807 | -81.111916 |
| Warner Bros. Ranch Pool | 34.157665 | -118.344460 |
Related Movies