Chef Locations
Chef is an American adventure comedy-drama film written and directed by Jon Favreau. Starring Favreau, Robert Downey Jr., Scarlett Johansson, Bobby Cannavale, John Leguizamo, Emjay Anthony, Dustin Hoffman, Sofía Vergara, and Oliver Platt, the film follows the story of a head chef who loses his job and starts to operate a food truck. It was released on May 9, 2014, in the United States, won several awards and nominations. Chef was shot in Los Angeles, California, USA. Filming also took place in Austin, Texas, and New Orleans, Louisiana.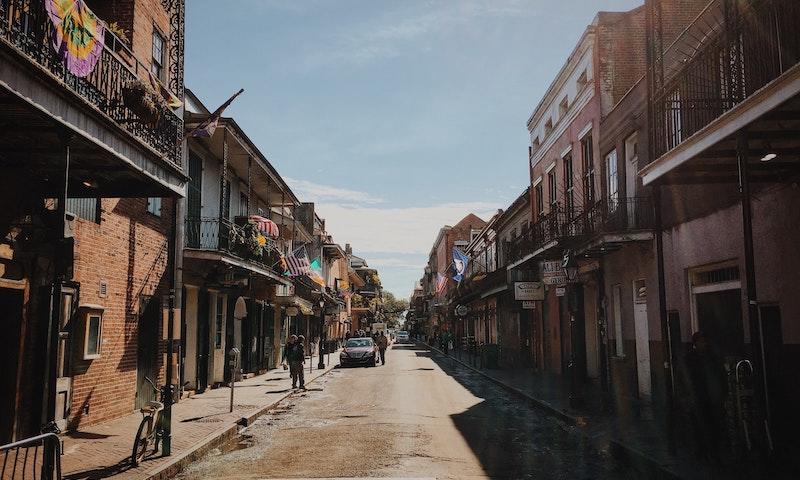 French Quarter, New Orleans, United States. Photo by Caleb George on Unsplash.
Where was Chef Filmed?
Chef was filmed in Austin, Fontainebleau Miami Beach, Franklin Barbecue, French Quarter, Güero's Taco Bar, Hancock Park, Hatfield's, Los Alamitos, Los Angeles Center Studios, Miami, Rose Ave, The Brig, Venice and Versailles Restaurant Cuban Cuisine.
The complete list of the locations with latitude and longitude coordinates are listed below in the table.
Chef Locations Map
Chef Locations Table
| Location Name | Latitude | Longitude |
| --- | --- | --- |
| Austin | 30.271351 | -97.760803 |
| Fontainebleau Miami Beach | 25.817755 | -80.122765 |
| Franklin Barbecue | 30.270063 | -97.731361 |
| French Quarter | 29.959219 | -90.067108 |
| Güero's Taco Bar | 30.249121 | -97.750320 |
| Hancock Park | 34.071987 | -118.336212 |
| Hatfield's | 34.083626 | -118.339973 |
| Los Alamitos | 33.799831 | -118.066864 |
| Los Angeles Center Studios | 34.054733 | -118.260193 |
| Miami | 25.761669 | -80.199570 |
| Rose Ave | 34.002838 | -118.465088 |
| The Brig | 33.990341 | -118.464218 |
| Venice | 33.991375 | -118.469528 |
| Versailles Restaurant Cuban Cuisine | 25.764988 | -80.252861 |
Related Movies