Cherry Locations
Cherry is an American crime drama movie written for the screen by Angela Russo-Otstot and Jessica Goldberg, directed by Anthony Russo and Joe Russo, scored by Henry Jackman, based on the novel by Nico Walker. Starring Tom Holland, Ciara Bravo, Jack Reynor, Michael Rispoli, Jeff Wahlberg, Forrest Goodluck, and Michael Gandolfini, the film will be released on 26 February 2021, in the United States, and distributed by Apple TV+. Cherry was shot in the United States, Morocco, and Saudi Arabia. Filming took place in Cleveland, Ohio.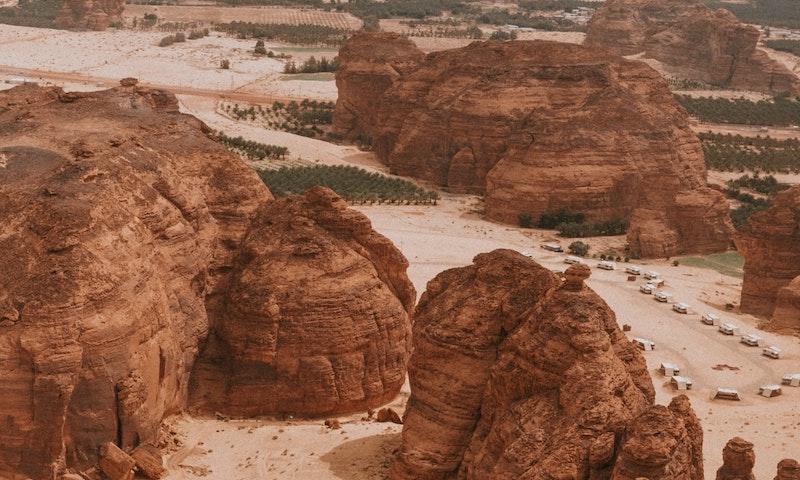 AlUla, Saudi Arabia. Photo by Felipe Pires on Unsplash.
Where was Cherry Filmed?
Cherry was filmed in 670 Marion-Williamsport Rd E, AlUla (العلا), Cleveland Heights and Lorain.
The complete list of the locations with latitude and longitude coordinates are listed below in the table.
Cherry Locations Map
Cherry Locations Table
| Location Name | Latitude | Longitude |
| --- | --- | --- |
| 670 Marion-Williamsport Rd E | 40.618526 | -83.115433 |
| AlUla (العلا) | 26.602077 | 37.928745 |
| Cleveland Heights | 41.512394 | -81.575447 |
| Lorain | 41.449852 | -82.187431 |
Related Movies