Cinema Paradiso Locations
Cinema Paradiso ("Nuovo Cinema Paradiso" in Italian) is an Italian drama movie written and directed by Giuseppe Tornatore, scored by Ennio Morricone and Andrea Morricone. Starring Philippe Noiret, Enzo Cannavale, Antonella Attili, Isa Danieli, Leo Gullotta, Marco Leonardi, Pupella Maggio, Agnese Nano, Leopoldo Trieste, Salvatore Cascio, and Tano Cimarosa, the film follows the story of Salvatore who flashes back to his childhood, remembers his friendship with the cinema's projectionist. It was released on 17 November 1988, won the 1990 Academy Awards for "Best Foreign Language Film". Cinema Paradiso was shot in Palermo, Sicily, Italy. Filming locations included Cefalù, Castelbuono, Palazzo Adriano, Santa Flavia, and Termini Imerese.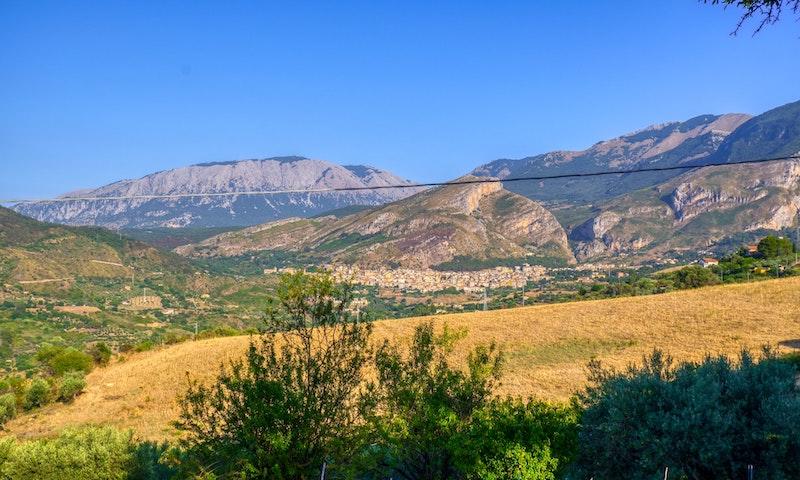 Castelbuono, Italy. Photo by Antonio Sessa on Unsplash.
Where was Cinema Paradiso Filmed?
Cinema Paradiso was filmed in Bagheria, Castelbuono, Cefalù, Chiusa Sclafani, Lascari, Palazzo Adriano, Palermo, Rome, Santa Flavia and Termini Imerese.
The complete list of the locations with latitude and longitude coordinates are listed below in the table.
Cinema Paradiso Locations Map
Cinema Paradiso Locations Table
| Location Name | Latitude | Longitude |
| --- | --- | --- |
| Bagheria | 38.079609 | 13.510980 |
| Castelbuono | 37.930855 | 14.085969 |
| Cefalù | 38.033962 | 14.013647 |
| Chiusa Sclafani | 37.678295 | 13.270043 |
| Lascari | 38.000328 | 13.939263 |
| Palazzo Adriano | 37.681000 | 13.378217 |
| Palermo | 38.118484 | 13.348031 |
| Rome | 41.903214 | 12.487602 |
| Santa Flavia | 38.081928 | 13.523531 |
| Termini Imerese | 37.984207 | 13.694903 |
Related Movies