CODA Locations
Starring Emilia Jones, Eugenio Derbez, Troy Kotsur, Ferdia Walsh-Peelo, Daniel Durant, and Marlee Matlin, CODA is an American drama movie written and directed by Sian Heder, based on the French comedy-drama film "La Famille Bélier" directed by Éric Lartigau. It premiered on January 28, 2021 at the Sundance Film Festival and was released on August 13, 2021, in the United States. CODA won three Oscars including "Best Motion Picture of the Year". It was also digitally released on Apple TV+. CODA was shot in various locations in Massachusetts, USA. The swimming scenes took place at Halibut Point State Park in Rockport, MA.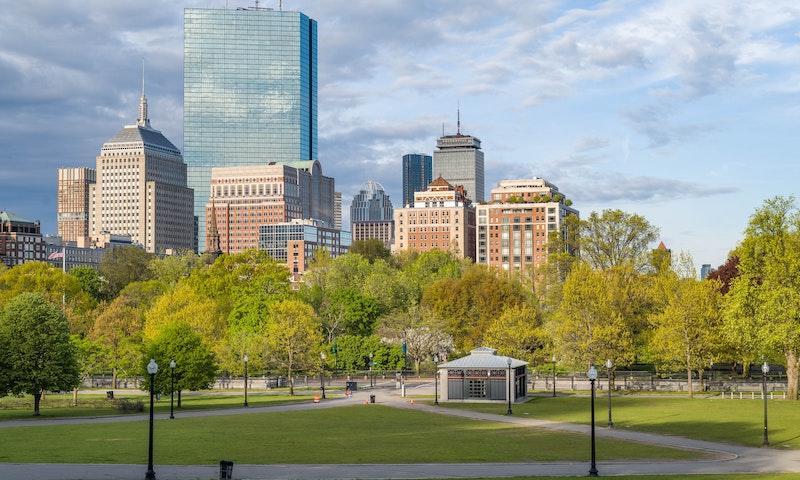 Boston, MA, USA. Photo by Sean Sweeney on Unsplash.
Where was CODA Filmed?
CODA was filmed in Beverly, Boston, Briscoe Middle School, Gloucester, Halibut Point State Park and Rockport.
The complete list of the locations with latitude and longitude coordinates are listed below in the table.
CODA Locations Map
CODA Locations Table
| Location Name | Latitude | Longitude |
| --- | --- | --- |
| Beverly | 42.561722 | -70.884842 |
| Boston | 42.348083 | -71.086182 |
| Briscoe Middle School | 42.559879 | -70.878883 |
| Gloucester | 42.627483 | -70.677353 |
| Halibut Point State Park | 42.689083 | -70.633591 |
| Rockport | 42.656975 | -70.622536 |
Related Movies