Cold War Locations
Cold War (Zimna wojna in Polish) is a beautiful black&white historical war drama movie produced by Tanya Seghatchian and Ewa Puszczyńska, directed by Pawel Pawlikowski, written by Pawlikowski, Janusz Glowacki, and Piotr Borkowski. The film follows a love story between a musical director and a singer during the Cold War. It premiered at Cannes on 10 May 2018 and won the Best Director Award. It was also nominated for Academy Awards and BAFTA Awards. Cold War was shot in Croatia, Poland, and France. The church ruin scenes took place in Kniazie, Lubelskie.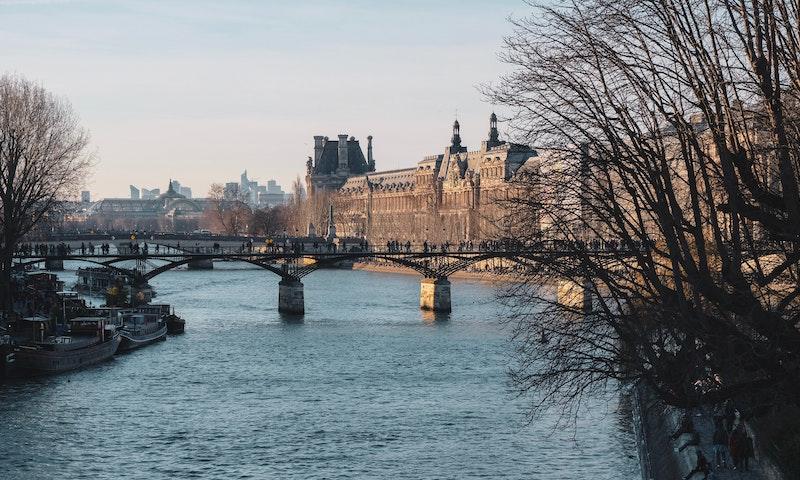 Île de la Cité, Paris, France. Photo by Kevin Charit on Unsplash.
Where was Cold War Filmed?
Cold War was filmed in Białaczów, Cathédrale Notre-Dame de Paris, Île de la Cité, Kniazie, Narew River, Place Emile Goudeau, Rue Malebranche, Split, Srocza, Wrocław and Łódź.
The complete list of the locations with latitude and longitude coordinates are listed below in the table.
Cold War Locations Map
Cold War Locations Table
| Location Name | Latitude | Longitude |
| --- | --- | --- |
| Białaczów | 51.298252 | 20.294662 |
| Cathédrale Notre-Dame de Paris | 48.852928 | 2.349831 |
| Île de la Cité | 48.854900 | 2.347470 |
| Kniazie | 50.338501 | 23.492126 |
| Narew River | 52.839890 | 21.170473 |
| Place Emile Goudeau | 48.886002 | 2.337825 |
| Rue Malebranche | 48.846409 | 2.342485 |
| Split | 43.516609 | 16.449043 |
| Srocza | 51.120857 | 17.028524 |
| Wrocław | 51.107334 | 17.023243 |
| Łódź | 51.762493 | 19.426748 |
Related Movies