Copshop Locations
An American action crime thriller movie Copshop stars Gerard Butler, Frank Grillo, Chad L. Coleman, Ryan O'Nan, Alexis Louder, Kaiwi Lyman, Robert Walker Branchaud, and Jose Pablo Cantillo. Directed by Joe Carnahan, written by Kurt McLeod and Joe Carnahan, from a story by Mark Williams and Kurt McLeod, the film was released on September 10, 2021, in the United Kingdom and Ireland, on September 17, 2021, in the United States. It received positive reviews. The filming of Copshop took place at Blackhall Studios located at 1415 Constitution Road SE, Atlanta, Georgia, United States.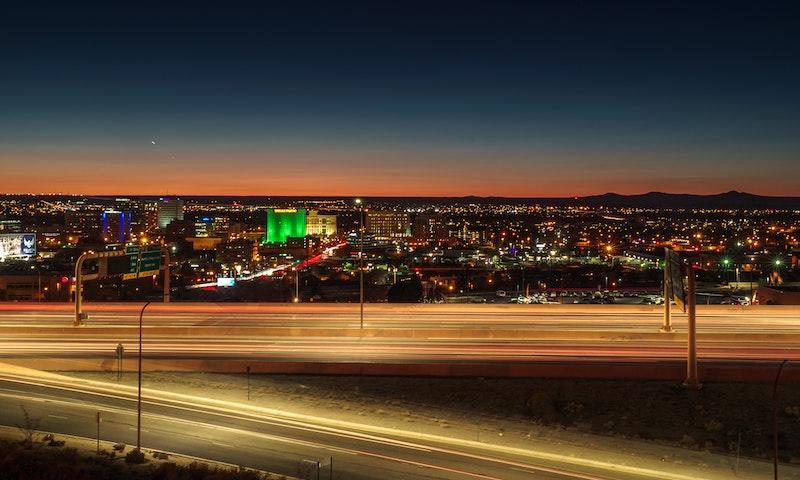 Albuquerque, USA. Photo by Andreas Dress on Unsplash.
Where was Copshop Filmed?
Copshop was filmed in Albuquerque and Blackhall Studios.
The complete list of the locations with latitude and longitude coordinates are listed below in the table.
Copshop Locations Map
Copshop Locations Table
| Location Name | Latitude | Longitude |
| --- | --- | --- |
| Albuquerque | 35.112091 | -106.674736 |
| Blackhall Studios | 33.687256 | -84.332642 |
Related Movies