Dara of Jasenovac Locations
Dara of Jasenovac (Дара из Јасеновца) is a Serbian historical war drama film directed and co-produced by Predrag Antonijević, written by Nataša Drakulić. It follows the story of Dara who is separated from her family and sent to a concentration camp during World War 2. The film stars Natasa Ninkovic, Vuk Kostic, Natasa Drakulic, Biljana Cekic, Marko Janketic, Igor Djordjevic, and Alisa Radakovic. It is the first modern Holocaust-movie about the Jasenovac concentration camp, which was located in Jasenovac, Independent State of Croatia (today Republic of Croatia). Dara of Jasenovac was shot in Bela Crkva and Kolut, Serbia.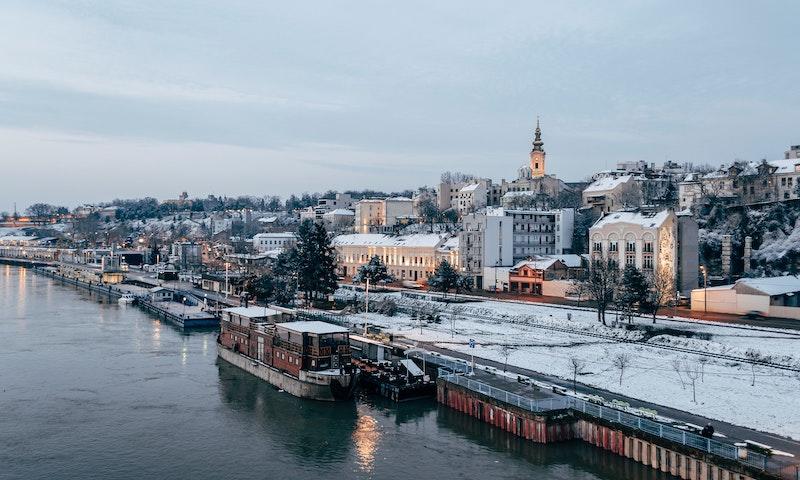 Serbia. Photo by Ljubomir Žarković on Unsplash.
Where was Dara of Jasenovac Filmed?
Dara of Jasenovac was filmed in Bela Crkva (Бела Црква) and Kolut (Колут).
The complete list of the locations with latitude and longitude coordinates are listed below in the table.
Dara of Jasenovac Locations Map
Dara of Jasenovac Locations Table
| Location Name | Latitude | Longitude |
| --- | --- | --- |
| Bela Crkva (Бела Црква) | 44.902672 | 21.419662 |
| Kolut (Колут) | 45.883984 | 18.932659 |
Related Movies