Dazed and Confused Locations
Written and directed by Richard Linklater, starring Jason London, Wiley Wiggins, Matthew McConaughey, Joey Lauren Adams, Milla Jovovich, Shawn Andrews, Rory Cochrane, Adam Goldberg, Anthony Rapp, Sasha Jenson, and Marissa Ribisi, Dazed and Confused is a coming-of-age comedy movie. It was released on September 24, 1993, received good reviews from critics. The film was also the theatrical film debut of Matthew McConaughey. Dazed and Confused was mainly shot in Texas, USA. Scenes for the Robert E Lee High School were shot at Bedichek Middle School in Austin, while the scenes for Williams Middle School took place at Everette L. Williams Elementary School.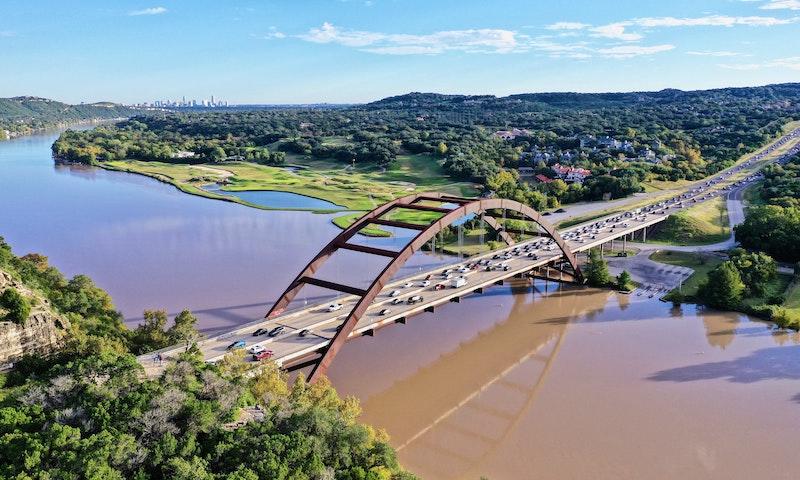 Austin, TX, USA. Photo by Mitchell Kmetz on Unsplash.
Where was Dazed and Confused Filmed?
Dazed and Confused was filmed in 2200 Hancock Dr, 2513 Great Oaks Parkway, 4001 Medical Pkwy, 5800 Coventry Lane, 6409 Wilbur Dr, 6534 N Lamar Blvd, 6604 N Lamar Blvd, 6806 Pioneer Pl, 7000 Ardath St, 904 S Austin St, Austin, Bedichek Middle School, Burger Stadium, Dripping Spring, Everette L. Williams Elementary School, Texas School for the Blind and Visually Impaired, Top Notch Hamburgers and West Enfield Neighborhood Park.
The complete list of the locations with latitude and longitude coordinates are listed below in the table.
Dazed and Confused Locations Map
Dazed and Confused Locations Table
| Location Name | Latitude | Longitude |
| --- | --- | --- |
| 2200 Hancock Dr | 30.323418 | -97.740738 |
| 2513 Great Oaks Parkway | 30.319284 | -97.747108 |
| 4001 Medical Pkwy | 30.308775 | -97.742462 |
| 5800 Coventry Lane | 30.308056 | -97.684761 |
| 6409 Wilbur Dr | 30.342821 | -97.744392 |
| 6534 N Lamar Blvd | 30.333927 | -97.721649 |
| 6604 N Lamar Blvd | 30.334606 | -97.722176 |
| 6806 Pioneer Pl | 30.348740 | -97.746445 |
| 7000 Ardath St | 30.349384 | -97.740417 |
| 904 S Austin St | 29.562342 | -97.968025 |
| Austin | 30.269253 | -97.756180 |
| Bedichek Middle School | 30.195034 | -97.787399 |
| Burger Stadium | 30.230453 | -97.809761 |
| Dripping Spring | 30.190365 | -98.088333 |
| Everette L. Williams Elementary School | 30.634256 | -97.672295 |
| Texas School for the Blind and Visually Impaired | 30.314917 | -97.739342 |
| Top Notch Hamburgers | 30.351110 | -97.733673 |
| West Enfield Neighborhood Park | 30.287580 | -97.764389 |
Related Movies