Doctor Strange Locations
An American superhero action-adventure fantasy movie Doctor Strange stars Benedict Cumberbatch, Chiwetel Ejiofor, Rachel McAdams, Benedict Wong, Michael Stuhlbarg, Mads Mikkelsen, Benjamin Bratt, Tilda Swinton, and Scott Adkins. Directed by Scott Derrickson, written by Jon Spaihts, Scott Derrickson, and C. Robert Cargill, based on the Marvel Comics character created by Stan Lee and Steve Ditko, the film was released on November 4, 2016 in the United States, grossed $677.7 million against a $165–236.6 million budget and nominated for an Oscar. Doctor Strange was shot in Nepal, China, the USA, and the UK. Filming also took place at Pinewood Studios and Shepperton Studios, England.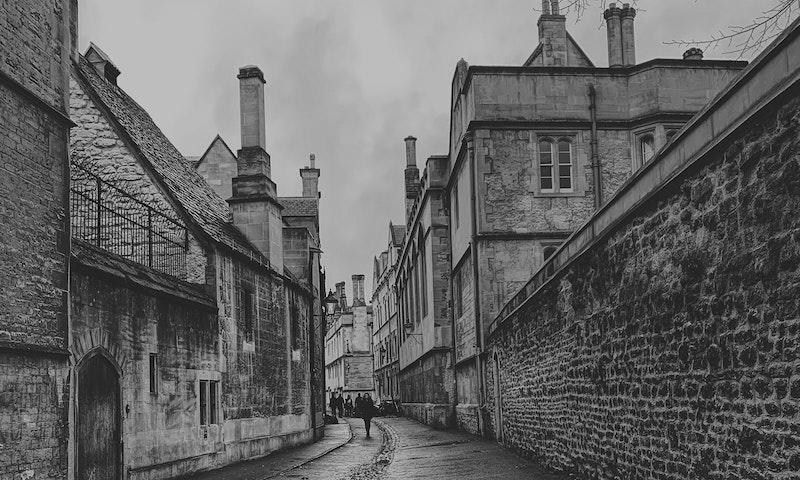 Exeter College, Oxford, UK. Photo by Lucas Au on Unsplash.
Where was Doctor Strange Filmed?
Doctor Strange was filmed in 319 W 4th St, CBS Studio Center, Deerpark, Exeter College, Hong Kong, Kathmandu, Longcross Studios, National Liberal Club, Northfleet Industrial Estate, Pinewood Studios, Shepperton Studios and Valley Friction Materials (Closed).
The complete list of the locations with latitude and longitude coordinates are listed below in the table.
Doctor Strange Locations Map
Doctor Strange Locations Table
| Location Name | Latitude | Longitude |
| --- | --- | --- |
| 319 W 4th St | 40.737488 | -74.003700 |
| CBS Studio Center | 34.144581 | -118.392403 |
| Deerpark | 41.442036 | -74.693848 |
| Exeter College | 51.753681 | -1.256138 |
| Hong Kong | 22.325216 | 114.157509 |
| Kathmandu | 27.714191 | 85.314804 |
| Longcross Studios | 51.383133 | -0.593730 |
| National Liberal Club | 51.506214 | -0.124116 |
| Northfleet Industrial Estate | 51.451309 | 0.322612 |
| Pinewood Studios | 51.548912 | -0.532235 |
| Shepperton Studios | 51.407833 | -0.466212 |
| Valley Friction Materials (Closed) | 34.201363 | -118.390953 |
Related Movies