Don't Breathe Locations
Produced by Fede Álvarez, Sam Raimi, and Robert Tapert, directed by Álvarez, written by Fede Alvarez and Rodo Sayagues, Don't Breathe is an American horror-thriller film that was released on August 26, 2016, in the US. Starring Jane Levy, Dylan Minnette, Daniel Zovatto, and Stephen Lang, the film grossed $157.8 million against a $9.9 million budget. A sequel to the film, "Don't Breathe 2" will be released on August 13, 2021. Don't Breathe was shot in the USA and Hungary. The exterior scenes of The Blind Man's house took place at 2488 Buena Vista Street, Detroit, MI, while the interiors were filmed at Stern Film Studio.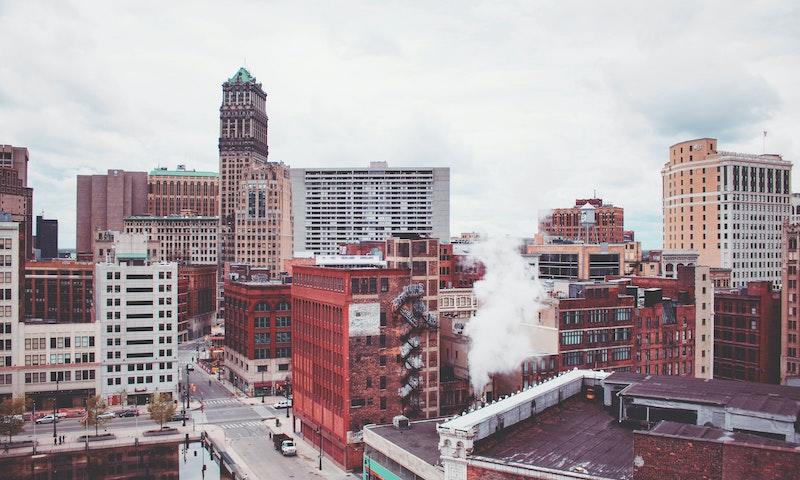 Detroit, MI, USA. Photo by Doug Zuba on Unsplash.
Where was Don't Breathe Filmed?
Don't Breathe was filmed in 2488 Buena Vista St, Nagyvásártelep and Stern Film Studio.
The complete list of the locations with latitude and longitude coordinates are listed below in the table.
Don't Breathe Locations Map
Don't Breathe Locations Table
| Location Name | Latitude | Longitude |
| --- | --- | --- |
| 2488 Buena Vista St | 42.391556 | -83.119492 |
| Nagyvásártelep | 47.462208 | 19.077536 |
| Stern Film Studio | 47.642811 | 19.034580 |
Related Movies