Dune Locations
Dune, or Frank Herbert's Dune, is an adventure drama fantasy TV miniseries consisting of three episodes written for the screen by John Harrison, directed by John Harrison, based on the 1965 sci-fi novel "Dune" by Frank Herbert, and starring William Hurt, Alec Newman, Saskia Reeves, Ian McNeice, Julie Cox, and Giancarlo Giannini. It was released on Sci Fi Channel on December 3, 2000, and followed by another three-part series "Frank Herbert's Children of Dune" that was released from March 16, 2003, to March 26, 2003. Dune was shot at Cinecittà, which is a legendary film studio founded in 1937 and located at Via Tuscolana, Rome, Italy. Filming also took place in Prague, Czech Republic.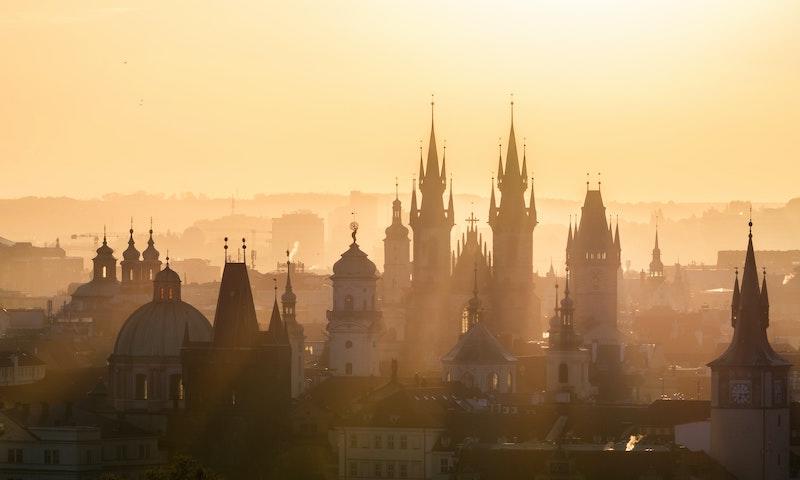 Prague, Czech Republic. Photo by Denis Poltoradnev on Unsplash.
Where was Dune Filmed?
Dune was filmed in Cinecittà and Prague.
The complete list of the locations with latitude and longitude coordinates are listed below in the table.
Dune Locations Map
Dune Locations Table
| Location Name | Latitude | Longitude |
| --- | --- | --- |
| Cinecittà | 41.851822 | 12.577159 |
| Prague | 50.083351 | 14.426621 |
Related TV Series