Eat Pray Love Locations
An American romantic biographical drama movie Eat Pray Love stars an amazing cast consisting of Julia Roberts, James Franco, Richard Jenkins, Viola Davis, Billy Crudup, and Javier Bardem. Directed by Ryan Murphy, written by Ryan Murphy and Jennifer Salt, based on the New York Times bestseller memoir "Eat, Pray, Love: One Woman's Search for Everything Across Italy, India and Indonesia" by Elizabeth Gilbert, the film was released on August 13, 2010, and grossed $204.6 million worldwide. Eat Pray Love was shot in New York City, New York, USA. Filming also took place in Italy, Indonesia, and India.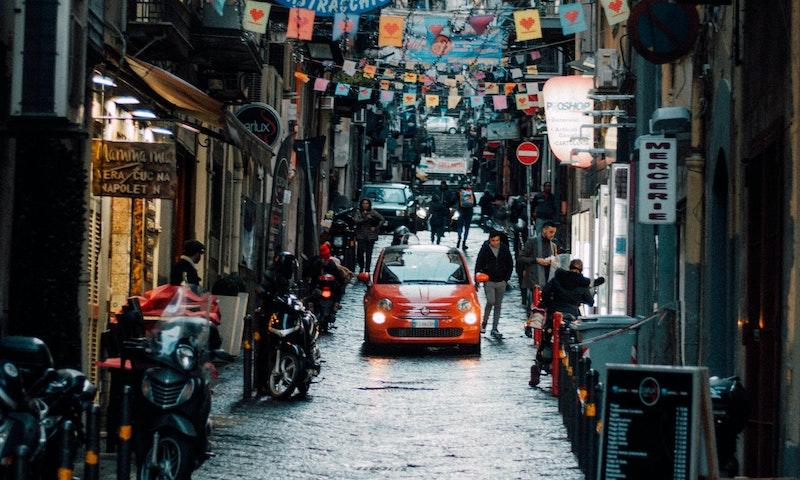 Napoli, Italy. Photo by Marianna Berno on Unsplash.
Where was Eat Pray Love Filmed?
Eat Pray Love was filmed in Bali, Cobble Hill, E 4th St & Bowery, L'Antica Pizzeria da Michele, Naples, Rome and The Pataudi Palace (पटौदी पैलेस).
The complete list of the locations with latitude and longitude coordinates are listed below in the table.
Eat Pray Love Locations Map
Eat Pray Love Locations Table
| Location Name | Latitude | Longitude |
| --- | --- | --- |
| Bali | -8.338208 | 115.078880 |
| Cobble Hill | 40.688145 | -73.997719 |
| E 4th St & Bowery | 40.727127 | -73.991692 |
| L'Antica Pizzeria da Michele | 40.849751 | 14.263264 |
| Naples | 40.857876 | 14.250957 |
| Rome | 41.902599 | 12.483300 |
| The Pataudi Palace (पटौदी पैलेस) | 28.319941 | 76.782852 |
Related Movies