Fátima Locations
Fátima is a Portuguese-American drama film directed by Marco Pontecorvo, written by Barbara Nicolosi, Valerio D'Annunzio, and Marco Pontecorvo, based on the 1917 Our Lady of Fátima events. Starring Joaquim de Almeida, Harvey Keitel, Goran Visnjic, Stephanie Gil, Sônia Braga, and Lúcia Moniz, the film was released on August 28, 2020. A 10-year-old shepherd and her two cousins report visions of the Blessed Virgin Mary in Fátima, Portugal. Fátima was mainly shot on location in Portugal. Fátima, Sesimbra, Coimbra, Tomar, Lisbon, and Tapada de Mafra were among the filming locations.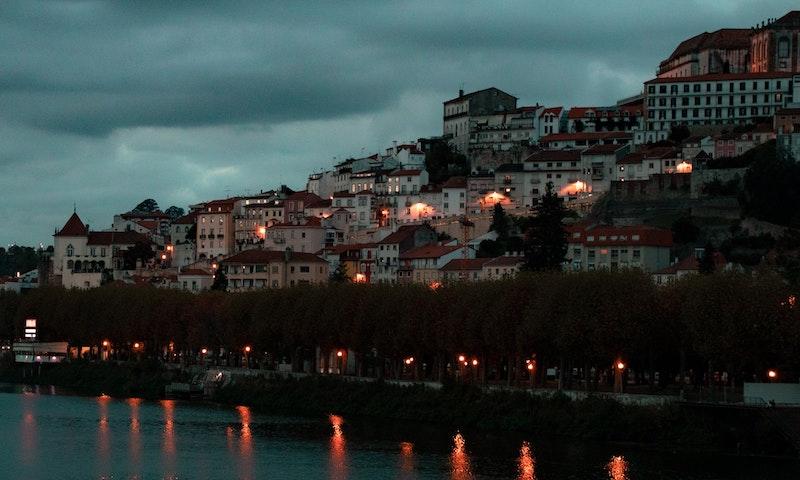 Coimbra, Portugal. Photo by Yaroslav Talyzin on Unsplash.
Where was Fátima Filmed?
Fátima was filmed in Cidadelhe, Coimbra, Fátima, Lisbon, Sesimbra, Tapada Nacional de Mafra and Tomar.
The complete list of the locations with latitude and longitude coordinates are listed below in the table.
Fátima Locations Map
Fátima Locations Table
| Location Name | Latitude | Longitude |
| --- | --- | --- |
| Cidadelhe | 40.915367 | -7.116583 |
| Coimbra | 40.204803 | -8.415377 |
| Fátima | 39.617123 | -8.653625 |
| Lisbon | 38.723335 | -9.143009 |
| Sesimbra | 38.444489 | -9.101931 |
| Tapada Nacional de Mafra | 38.964722 | -9.302746 |
| Tomar | 39.605171 | -8.405613 |
Related Movies