Hitch Locations
The American romantic comedy movie Hitch stars Will Smith, Eva Mendes, Kevin James, Amber Valletta, Michael Rapaport, Navia Nguyen, Philip Bosco, Jeffrey Donovan, and Adam Arkin. Produced by Will Smith, James Lassiter, and Teddy Zee, directed by Andy Tennant, and written by Kevin Bisch, the film was released by Sony Pictures Releasing on February 11, 2005, in the United States, grossing $371.6 million worldwide against a $55-70 million budget. Hitch was mainly shot in New York City, New York, United States. Hitch's apartment was located in Tribeca, a neighborhood of New York City, where the annual Tribeca Film Festival takes place.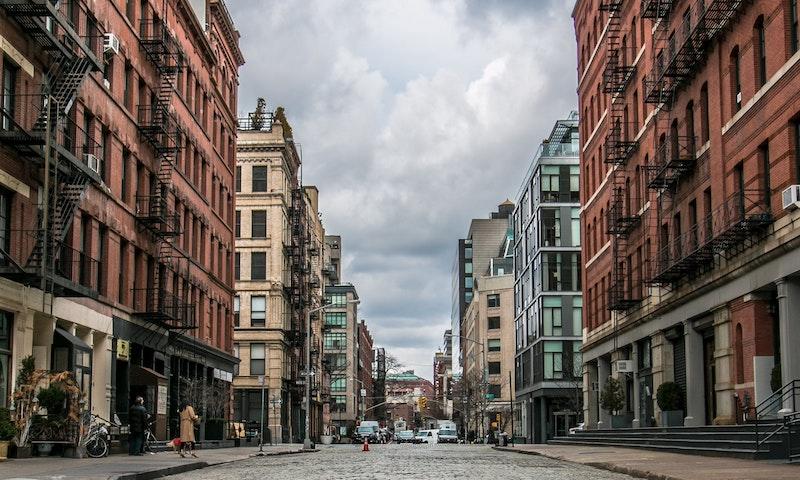 Tribeca, NY. Photo by Zachary Shakked on Unsplash.
Where was Hitch Filmed?
Hitch was filmed in 14 N Moore St, 4 Pennsylvania Plaza, 7th Ave & W 12th St, Alexander Hamilton U.S. Custom House, City Hall Park, Columbia University, Old Westbury Gardens, Tavern on the Green, The Battery, The Metropolitan Museum of Art, Tribeca and Washington Square Park.
The complete list of the locations with latitude and longitude coordinates are listed below in the table.
Hitch Locations Map
Hitch Locations Table
| Location Name | Latitude | Longitude |
| --- | --- | --- |
| 14 N Moore St | 40.719540 | -74.006691 |
| 4 Pennsylvania Plaza | 40.750458 | -73.993401 |
| 7th Ave & W 12th St | 40.737240 | -74.000786 |
| Alexander Hamilton U.S. Custom House | 40.704060 | -74.013824 |
| City Hall Park | 40.712517 | -74.006721 |
| Columbia University | 40.807564 | -73.962746 |
| Old Westbury Gardens | 40.774643 | -73.601898 |
| Tavern on the Green | 40.772251 | -73.977798 |
| The Battery | 40.703178 | -74.015831 |
| The Metropolitan Museum of Art | 40.779430 | -73.963310 |
| Tribeca | 40.718781 | -74.011200 |
| Washington Square Park | 40.730854 | -73.997429 |
Related Movies