House of Gucci Locations
House of Gucci is an American crime drama thriller movie directed and co-produced by Ridley Scott, written for the screen by Roberto Bentivegna, and based on the book "The House of Gucci: A Sensational Story of Murder, Madness, Glamour, and Greed" by Sara Gay Forden. Starring Lady Gaga, Adam Driver, Jared Leto, Al Pacino, Jeremy Irons, Jack Huston, Reeve Carney, and Salma Hayek, the film will be released on November 24, 2021, in the United States. House of Gucci was shot on location in Como, Italy. Tuscany, Ossuccio, Aosta Valley, and Lazio were among the filming locations.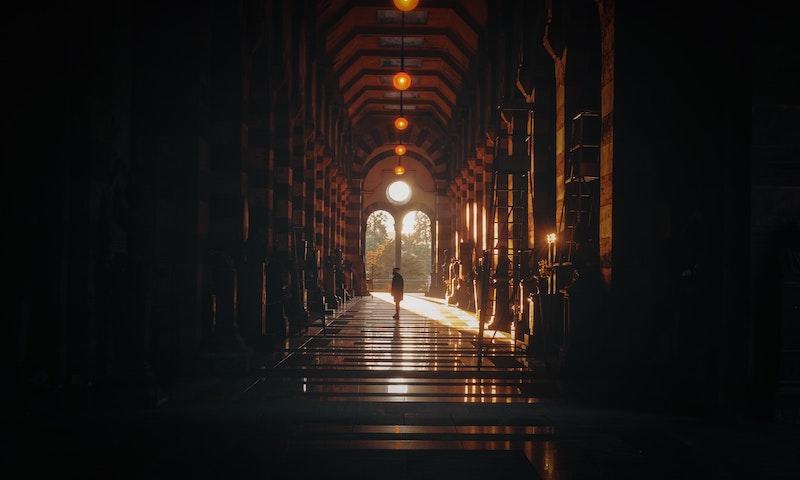 Milano, Italy. Photo by Cristina Gottardi on Unsplash.
Where was House of Gucci Filmed?
House of Gucci was filmed in Como, Florence, Gressoney-La-Trinité, Gressoney-Saint-Jean, Milan, Via dei Condotti and Villa Balbiano.
The complete list of the locations with latitude and longitude coordinates are listed below in the table.
House of Gucci Locations Map
House of Gucci Locations Table
| Location Name | Latitude | Longitude |
| --- | --- | --- |
| Como | 45.806274 | 9.080023 |
| Florence | 43.778843 | 11.234929 |
| Gressoney-La-Trinité | 45.829868 | 7.813571 |
| Gressoney-Saint-Jean | 45.771843 | 7.826880 |
| Milan | 45.462738 | 9.174467 |
| Via dei Condotti | 41.905132 | 12.480418 |
| Villa Balbiano | 45.966930 | 9.186372 |
Related Movies