Licorice Pizza Locations
Written and directed by Paul Thomas Anderson, scored by Jonny Greenwood, Licorice Pizza stars Alana Haim, Cooper Hoffman, Sean Penn, Bradley Cooper, Tom Waits, and Benny Safdie. It is an American romantic comedy-drama movie with a $40 million budget and was released on November 26, 2021, in the United States. Set in the 70s in the San Fernando Valley, the film received good reviews from critics as well as several awards and nominations including AACTA International Awards, AFI Awards, Atlanta Film Critics Circle, etc. Licorice Pizza was shot in Los Angeles, California, United States. Reseda High School, located at 18230 Kittridge Avenue, Reseda was used as Gary's High School in the film.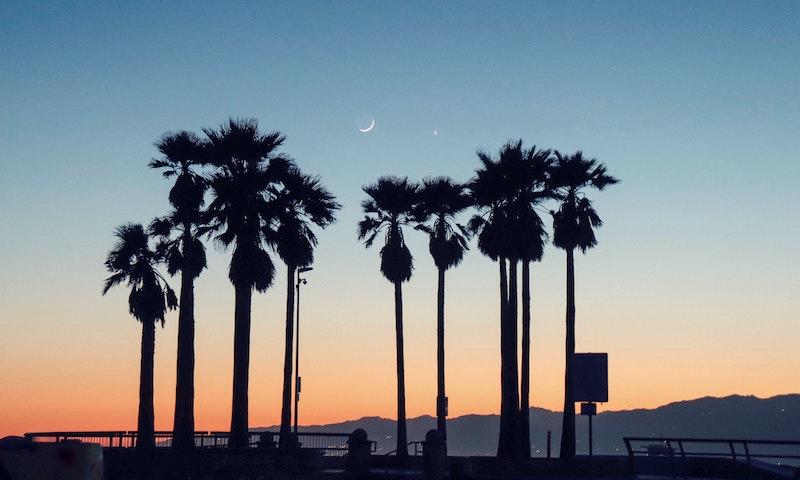 Los Angeles, CA, USA. Photo by Viviana Rishe on Unsplash.
Where was Licorice Pizza Filmed?
Licorice Pizza was filmed in 21702 Sherman Way, 21758 Devonshire St, 21819 Sherman Way, Barone's, Canoga Park, Chatsworth, El Portal Theatre, Encino, Encino Union, Gaspar De Portola Middle School, North Hollywood, Reseda High School, Rive Gauche Cafe (Closed), Sherman Oaks and Van Nuys Golf Course.
The complete list of the locations with latitude and longitude coordinates are listed below in the table.
Licorice Pizza Locations Map
Licorice Pizza Locations Table
| Location Name | Latitude | Longitude |
| --- | --- | --- |
| 21702 Sherman Way | 34.200764 | -118.601807 |
| 21758 Devonshire St | 34.256989 | -118.603668 |
| 21819 Sherman Way | 34.201328 | -118.603661 |
| Barone's | 34.179169 | -118.432129 |
| Canoga Park | 34.210335 | -118.611015 |
| Chatsworth | 34.258492 | -118.612137 |
| El Portal Theatre | 34.166737 | -118.376427 |
| Encino | 34.158577 | -118.519318 |
| Encino Union | 34.159111 | -118.502007 |
| Gaspar De Portola Middle School | 34.166759 | -118.542542 |
| North Hollywood | 34.192448 | -118.392197 |
| Reseda High School | 34.189972 | -118.530472 |
| Rive Gauche Cafe (Closed) | 34.149300 | -118.440338 |
| Sherman Oaks | 34.157757 | -118.460190 |
| Van Nuys Golf Course | 34.189987 | -118.488914 |
Related Movies