Man of Steel Locations
An action-adventure sci-fi movie Man of Steel is directed by Zack Snyder, written for the screen by David S. Goyer, scored by Hans Zimmer, and based on the character created by Jerry Siegel and Joe Shuster. Starring Henry Cavill, Amy Adams, Kevin Costner, Michael Shannon, Diane Lane, Ayelet Zurer, Laurence Fishburne, Russell Crowe, Antje Traue, and Christopher Meloni, the film premiered at Alice Tully Hall on June 10, 2013, was released on June 14, 2013, in the US and the UK, and grossed $668 million worldwide against a $225–258 million budget. It became one of the top ten highest-grossing films of 2013. Man of Steel was shot in British Columbia, Canada, as well as California and Illinois, USA. Kent family farm was located in Yorkville. Filming also took place at Mammoth Studios in Burnaby. The tornado scene was filmed in Sugar Grove.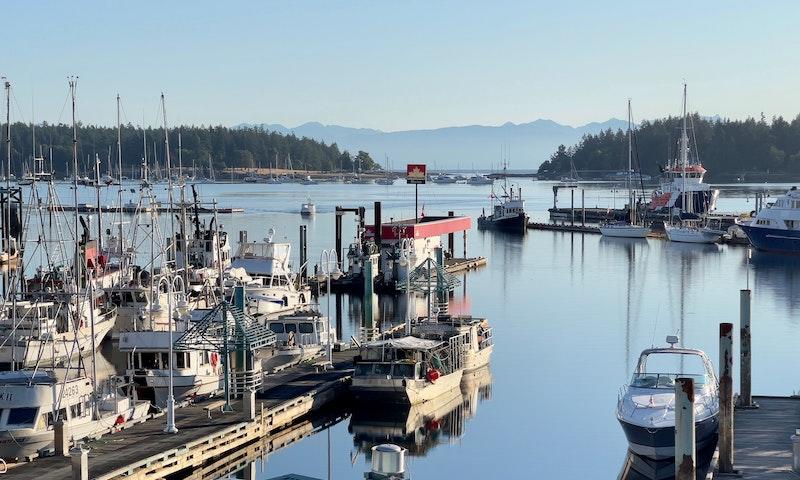 Nanaimo, BC, Canada. Photo by Lyle Wilkinson on Unsplash.
Where was Man of Steel Filmed?
Man of Steel was filmed in Alabama Hills, Big Pine, Edwards AFB, Front St, IHOP, Kendall County, Lone Pine, Mammoth Studios, Millington, Mount Seymour Provincial Park, Na-Au-Say, Nanaimo, Oswego, Plano, Sandwich, Serena, Sugar Grove, Ucluelet, Vancouver and Yorkville.
The complete list of the locations with latitude and longitude coordinates are listed below in the table.
Man of Steel Locations Map
Man of Steel Locations Table
| Location Name | Latitude | Longitude |
| --- | --- | --- |
| Alabama Hills | 36.567001 | -118.092537 |
| Big Pine | 37.164886 | -118.294212 |
| Edwards AFB | 34.923481 | -117.893585 |
| Front St | 33.907017 | -118.073517 |
| IHOP | 41.789379 | -88.376274 |
| Kendall County | 41.608501 | -88.505142 |
| Lone Pine | 36.576813 | -118.091454 |
| Mammoth Studios | 49.260216 | -122.926521 |
| Millington | 41.562271 | -88.603142 |
| Mount Seymour Provincial Park | 49.397446 | -122.925125 |
| Na-Au-Say | 41.592789 | -88.338577 |
| Nanaimo | 49.164288 | -123.956726 |
| Oswego | 41.684998 | -88.346397 |
| Plano | 41.667599 | -88.540009 |
| Sandwich | 41.648434 | -88.625717 |
| Serena | 41.485966 | -88.732796 |
| Sugar Grove | 41.769398 | -88.458511 |
| Ucluelet | 48.942020 | -125.548889 |
| Vancouver | 49.259689 | -123.136452 |
| Yorkville | 41.659588 | -88.448601 |
Related Movies