Men in Black II Locations
Directed by Barry Sonnenfeld, written for the screen by Robert Gordon and Barry Fanaro, based on the comic book created and written by Lowell Cunningham, and scored by Danny Elfman, Men in Black II is the second installment in the trilogy. Starring Tommy Lee Jones, Will Smith, Lara Flynn Boyle, Johnny Knoxville, Rosario Dawson, Tony Shalhoub, and Rip Torn, the film was released by Sony Pictures Releasing on July 3, 2002, grossed $441.8 million worldwide against a $140 million budget. It is a sequel to Men in Black and was followed by Men in Black 3. Men in Black II was shot in New York City, New York, USA. Shooting also took place at Sony Pictures Studios in California. Hugh. L Carey Tunnel Ventilation Building located at 504 Battery Pl, New York, was used to portray Men in Black headquarters.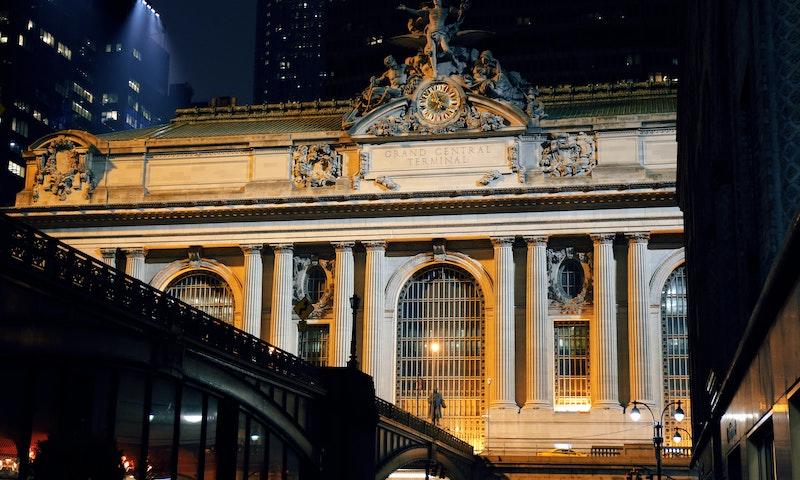 Grand Central Terminal. Photo by Brandon Nickerson on Unsplash.
Where was Men in Black II Filmed?
Men in Black II was filmed in 177 Spring St, 210 10th Ave, American Museum of Natural History, Central Park, Earnest Sewn (Closed), Fire Island, Grand Central Terminal, Hugh. L Carey Tunnel Ventilation Building, Pasadena and Sony Pictures Studio.
The complete list of the locations with latitude and longitude coordinates are listed below in the table.
Men in Black II Locations Map
Men in Black II Locations Table
| Location Name | Latitude | Longitude |
| --- | --- | --- |
| 177 Spring St | 40.724937 | -74.002472 |
| 210 10th Ave | 40.747135 | -74.004463 |
| American Museum of Natural History | 40.781322 | -73.974083 |
| Central Park | 40.781300 | -73.966896 |
| Earnest Sewn (Closed) | 40.718204 | -73.990158 |
| Fire Island | 40.654434 | -73.110329 |
| Grand Central Terminal | 40.752701 | -73.977287 |
| Hugh. L Carey Tunnel Ventilation Building | 40.705196 | -74.015289 |
| Pasadena | 34.161552 | -118.151756 |
| Sony Pictures Studio | 34.017738 | -118.401138 |
Related Movies