Metal Lords Locations
Metal Lords is an American comedy-drama movie that was digitally released on Netflix on 8 April 2022. Directed by Peter Sollett and written by D.B. Weiss, the film follows two kids in high school who try to form a heavy metal band for the upcoming Battle of the Bands. It stars Jaeden Martell, Adrian Greensmith, Isis Hainsworth, Noah Urrea, Brett Gelman, Analesa Fisher, Michelle Mao, and Phelan Davis. Metal Lords was mainly shot in Portland, Oregon, USA. The high school scenes took place at Parkrose Middle School, located at 11800 NE Shaver Street.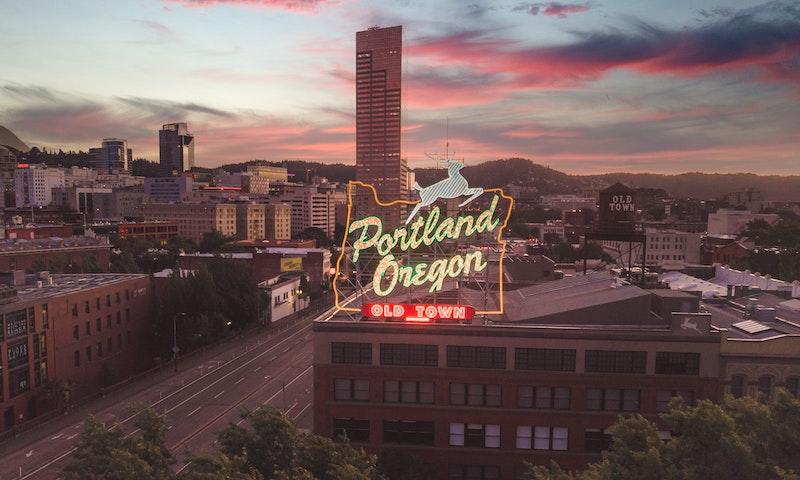 Portland, OR, USA. Photo by Justin Shen on Unsplash.
Where was Metal Lords Filmed?
Metal Lords was filmed in 1021 NE 33rd Ave, Parkrose Middle School, Portland and Revolution Hall.
The complete list of the locations with latitude and longitude coordinates are listed below in the table.
Metal Lords Locations Map
Metal Lords Locations Table
| Location Name | Latitude | Longitude |
| --- | --- | --- |
| 1021 NE 33rd Ave | 45.530460 | -122.631607 |
| Parkrose Middle School | 45.550964 | -122.540619 |
| Portland | 45.545532 | -122.680824 |
| Revolution Hall | 45.519192 | -122.652008 |
Related Movies