Mr. & Mrs. Smith Locations
Mr. & Mrs. Smith is an American action crime comedy film starring Brad Pitt and Angelina Jolie as leads. Directed by Doug Liman and written by Simon Kinberg, the film premiered on June 7, 2005, in Westwood, and was released in the United States on June 10, 2005. It grossed $487.3 million worldwide and received a few awards and nominations. The film also stars Vince Vaughn, Adam Brody, Kerry Washington, Michelle Monaghan, Keith David, and Jennifer Morrison. Mr. & Mrs. Smith was shot in California and New York, United States. The exteriors of Smith's residence were filmed at 1565 San Pasqual Street, Pasadena. Mrs. Smith's office was located at 570 Lexington Avenue, New York. Filming also took place in Rome, Italy.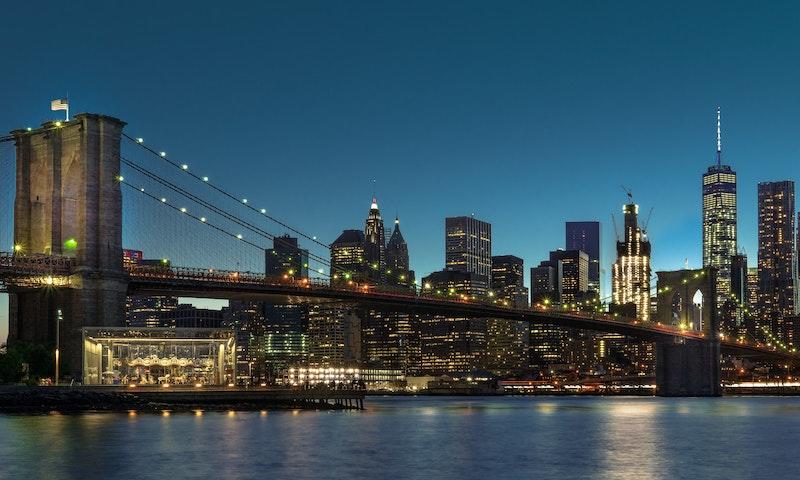 Brooklyn Bridge. Photo by Partha Narasimhan on Unsplash.
Where was Mr. & Mrs. Smith Filmed?
Mr. & Mrs. Smith was filmed in 100 S Main St, 1565 San Pasqual St, 20th Century Fox Studios, 570 Lexington Ave, Agua Dulce, Brooklyn Bridge, Cicada Restaurant and Lounge, City of Industry, Glenwood Springs, Los Angeles Center Studios, Quality Cafe (Closed), Rome and Vincent Thomas Bridge.
The complete list of the locations with latitude and longitude coordinates are listed below in the table.
Mr. & Mrs. Smith Locations Map
Mr. & Mrs. Smith Locations Table
| Location Name | Latitude | Longitude |
| --- | --- | --- |
| 100 S Main St | 34.052094 | -118.243904 |
| 1565 San Pasqual St | 34.138187 | -118.118362 |
| 20th Century Fox Studios | 34.051357 | -118.410622 |
| 570 Lexington Ave | 40.757130 | -73.972664 |
| Agua Dulce | 34.496864 | -118.327499 |
| Brooklyn Bridge | 40.706104 | -73.997070 |
| Cicada Restaurant and Lounge | 34.047714 | -118.254753 |
| City of Industry | 34.010517 | -117.956451 |
| Glenwood Springs | 39.549862 | -107.332336 |
| Los Angeles Center Studios | 34.055275 | -118.261185 |
| Quality Cafe (Closed) | 34.051933 | -118.267204 |
| Rome | 41.910431 | 12.469441 |
| Vincent Thomas Bridge | 33.749592 | -118.271713 |
Related Movies