Mr. Nobody Locations
A fantastic romantic drama movie Mr. Nobody stars Jared Leto, Sarah Polley, Diane Kruger, Linh Dan Pham, Rhys Ifans, Natasha Little, Toby Regbo, Juno Temple, Clare Stone, and Thomas Byrne. Written and directed by Jaco Van Dormael, produced by Philippe Godeau, the film premiered at the 66th Venice International Film Festival on 12 September 2009 and won two awards (Biografilm Award and Golden Osella), as well as the "EFA People's Choice Award" in the 2010 European Film Awards. Mr. Nobody was shot in Canada, Belgium, Germany, and the UK. Underwater scenes took place at Pinewood Studios in England.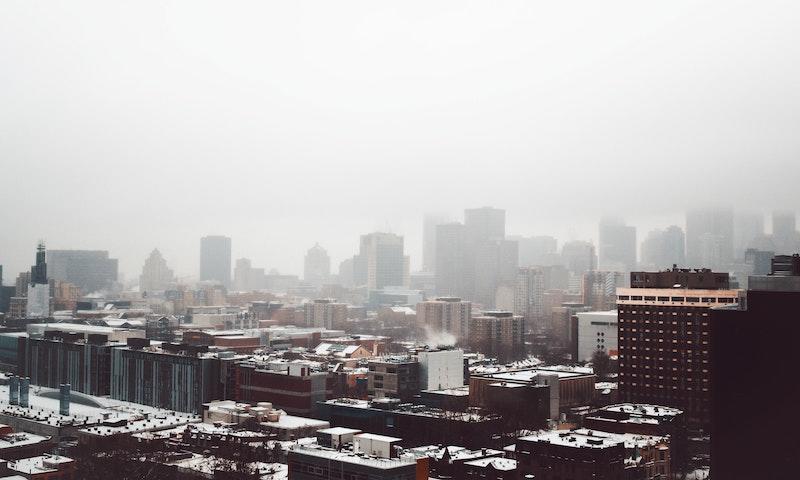 Montréal, QC, Canada. Photo by sebastien cordat on Unsplash.
Where was Mr. Nobody Filmed?
Mr. Nobody was filmed in Beaconsfield, Berlin, Brussels, Dominion Square (Dorchester Square), Japanese Garden, Kirkland, Leipzig, Ludwig Erhard Haus, Montréal, Ottawa, Pinewood Studios, Rue de Stassart 32, Sainte-Anne de Bellevue, Studio Babelsberg and Watermael-Boitsfort.
The complete list of the locations with latitude and longitude coordinates are listed below in the table.
Mr. Nobody Locations Map
Mr. Nobody Locations Table
| Location Name | Latitude | Longitude |
| --- | --- | --- |
| Beaconsfield | 45.429802 | -73.874382 |
| Berlin | 52.516483 | 13.328872 |
| Brussels | 50.848907 | 4.331087 |
| Dominion Square (Dorchester Square) | 45.499477 | -73.571228 |
| Japanese Garden | 50.934551 | 5.357576 |
| Kirkland | 45.456608 | -73.867722 |
| Leipzig | 51.338699 | 12.346495 |
| Ludwig Erhard Haus | 52.506462 | 13.328215 |
| Montréal | 45.508343 | -73.641998 |
| Ottawa | 45.323738 | -75.794167 |
| Pinewood Studios | 51.548862 | -0.532588 |
| Rue de Stassart 32 | 50.836918 | 4.361022 |
| Sainte-Anne de Bellevue | 45.423908 | -73.947571 |
| Studio Babelsberg | 52.386932 | 13.119856 |
| Watermael-Boitsfort | 50.790524 | 4.412638 |
Related Movies