Mrs. Doubtfire Locations
Mrs. Doubtfire is an American comedy-drama movie based on the novel "Alias Madame Doubtfire" by Anne Fine. Directed by Chris Columbus, written by Randi Mayem Singer and Leslie Dixon, and scored by Howard Shore, the film stars Robin Williams, Sally Field, Pierce Brosnan, Harvey Fierstein, and Robert Prosky. It was released on November 24, 1993, in the United States, earned $441.3 million worldwide against a $25 million budget, won the Golden Globe Award for Best Motion Picture – Musical or Comedy and the Academy Award for Best Makeup. It also became the second-highest-grossing movie in 1993. Mrs. Doubtfire was shot in San Francisco, California, USA. Hillard house was located at 2640 Steiner Street, while the children's school was situated at 940 Filbert Street.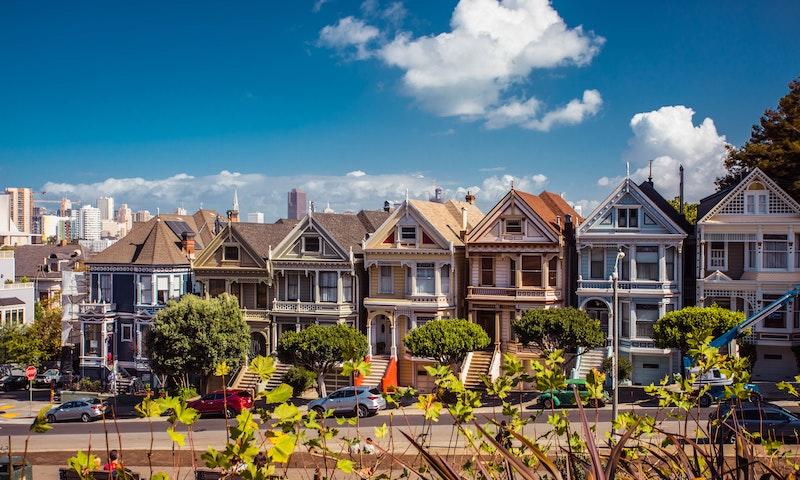 San Francisco, CA, USA. Photo by Aaron Kato on Unsplash.
Where was Mrs. Doubtfire Filmed?
Mrs. Doubtfire was filmed in 100 Embarcadero St, 1200 Washington St, 520 Green St, Bridges Restaurant and Bar, Candlestick Park (Closed), Chinatown / North Beach Campus, Claremont Club & Spa - A Fairmont Hotel, Crissy Field, Danilo Bakery (Closed), KTVU Fox 2, Mrs. Doubtfire's House (2640 Steiner St), San Mateo County History Museum and San Ramon.
The complete list of the locations with latitude and longitude coordinates are listed below in the table.
Mrs. Doubtfire Locations Map
Mrs. Doubtfire Locations Table
| Location Name | Latitude | Longitude |
| --- | --- | --- |
| 100 Embarcadero St | 37.793243 | -122.392845 |
| 1200 Washington St | 37.794430 | -122.413406 |
| 520 Green St | 37.799816 | -122.407883 |
| Bridges Restaurant and Bar | 37.821125 | -121.998001 |
| Candlestick Park (Closed) | 37.713509 | -122.386292 |
| Chinatown / North Beach Campus | 37.801014 | -122.415184 |
| Claremont Club & Spa - A Fairmont Hotel | 37.859013 | -122.242165 |
| Crissy Field | 37.804058 | -122.465179 |
| Danilo Bakery (Closed) | 37.799767 | -122.407913 |
| KTVU Fox 2 | 37.790981 | -122.270401 |
| Mrs. Doubtfire's House (2640 Steiner St) | 37.793953 | -122.436478 |
| San Mateo County History Museum | 37.486916 | -122.229553 |
| San Ramon | 37.763123 | -121.968338 |
Related Movies