Operation Mincemeat Locations
Operation Mincemeat is a British war drama movie that stars Colin Firth, Kelly Macdonald, Matthew Macfadyen, Penelope Wilton, Jason Isaacs, and Johnny Flynn. Directed by John Madden, written for the screen by Michelle Ashford, and scored by Thomas Newman, the film is based on the book of the same name by Ben Macintyre. It premiered at the 2021 British Film Festival in November 2021, was released on April 15, 2022, in the United Kingdom, and on May 11, 2022, in the United States. Operation Mincemeat was shot in London, England, UK. Filming also took place in Spain.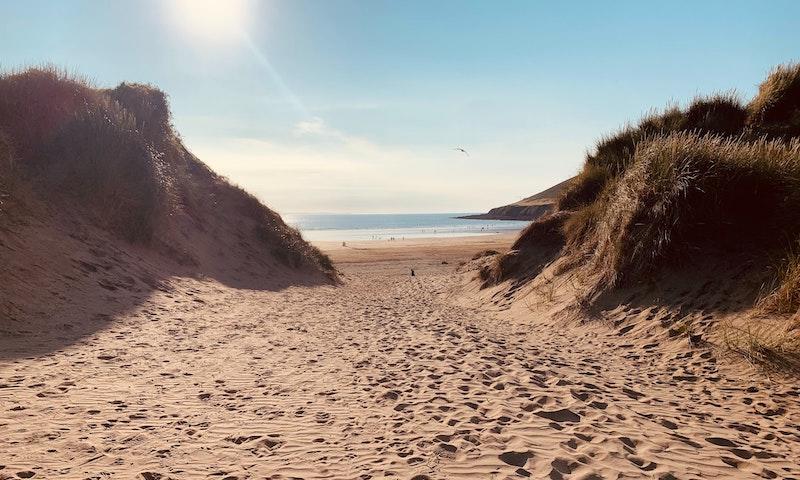 Saunton Sands, Devon. Photo by Carl Beech on Unsplash.
Where was Operation Mincemeat Filmed?
Operation Mincemeat was filmed in London, Málaga, Queen Elizabeth II Centre and Saunton Sands.
The complete list of the locations with latitude and longitude coordinates are listed below in the table.
Operation Mincemeat Locations Map
Operation Mincemeat Locations Table
| Location Name | Latitude | Longitude |
| --- | --- | --- |
| London | 51.518795 | -0.153911 |
| Málaga | 36.724892 | -4.435923 |
| Queen Elizabeth II Centre | 51.500267 | -0.129163 |
| Saunton Sands | 51.091751 | -4.225698 |
Related Movies