Peter Pan & Wendy Locations
Peter Pan & Wendy is an American action-adventure comedy film directed by David Lowery, written for the screen by Lowery and Toby Halbrooks, and based on Disney's Peter Pan "Peter and Wendy" by J. M. Barrie. Starring Jude Law, Alexander Molony, Ever Anderson, Alyssa Wapanatâhk, Yara Shahidi, Joshua Pickering, Jacobi Jupe, Jim Gaffigan, Molly Parker, and Alan Tudyk, the film was released on April 28, 2023, by Disney+. Peter Pan & Wendy was shot in Vancouver, British Columbia, Canada. Filming also took place on the Bonavista Peninsula, situated on the eastern shore of the island of Newfoundland in Newfoundland and Labrador.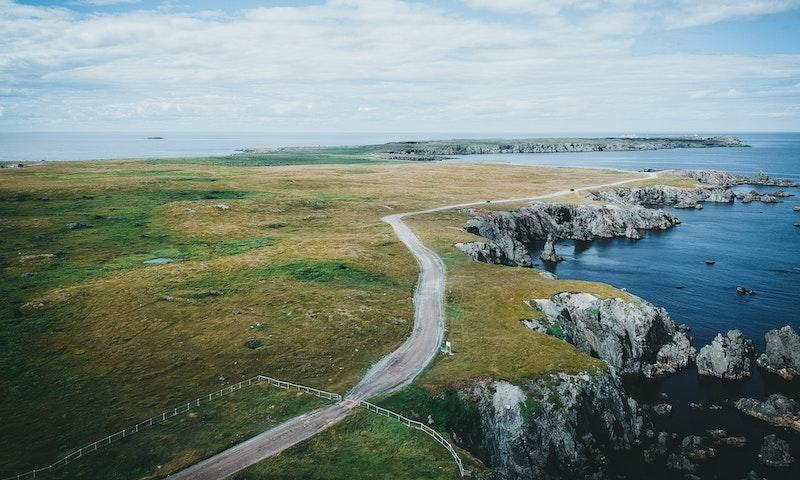 Bonavista. Photo by Jonathan Cooper on Unsplash.
Where was Peter Pan & Wendy Filmed?
Peter Pan & Wendy was filmed in Bonavista, Faroe Islands, Newfoundland and Labrador and Vancouver.
The complete list of the locations with latitude and longitude coordinates are listed below in the table.
Peter Pan & Wendy Locations Map
Peter Pan & Wendy Locations Table
| Location Name | Latitude | Longitude |
| --- | --- | --- |
| Bonavista | 48.650059 | -53.115097 |
| Faroe Islands | 62.161152 | -7.241685 |
| Newfoundland and Labrador | 54.059811 | -62.705860 |
| Vancouver | 49.278076 | -123.153702 |
Related Movies