Romeo + Juliet Locations
Directed by Baz Luhrmann, written for the screen by Craig Pearce and Luhrmann, based on William Shakespeare's tragedy, Romeo + Juliet is an American romantic drama movie that was released on November 1, 1996, in the United States. Starring Claire Danes, Leonardo DiCaprio, Brian Dennehy, Pete Postlethwaite, John Leguizamo, Paul Sorvino, and Diane Venora, the film was nominated for an Oscar in "Best Art Direction-Set Decoration". It grossed $151.8 million worldwide against a $14.5 million budget, won many awards and nominations including the Silver Bear for Best Actor and the Alfred Bauer Prize at the 47th Berlin International Film Festival. Claire Danes also was chosen as the Actress of the Year at the 1998 London Critics Circle Film Awards, as well as the Best Female Performance at the 1997 MTV Movie + TV Awards. Romeo + Juliet was shot on location in Mexico City, Mexico. Filming also took place in California, USA.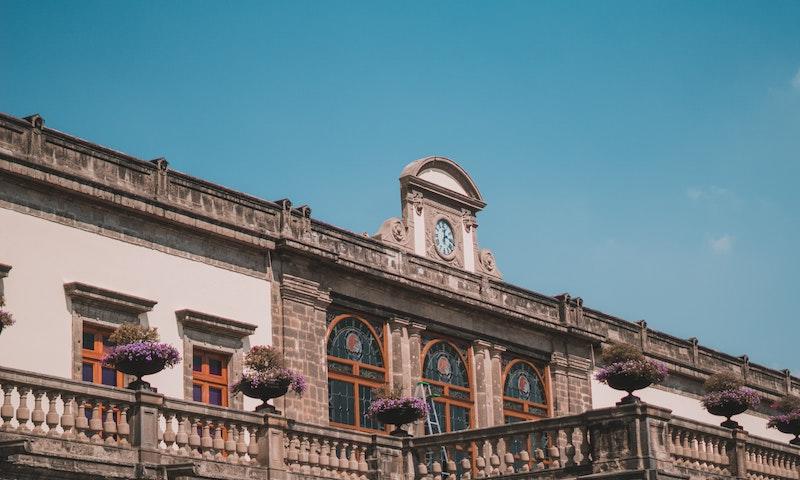 Castillo de Chapultepec, Mexico. Photo by Yulissa Tagle on Unsplash.
Where was Romeo + Juliet Filmed?
Romeo + Juliet was filmed in Alameda, Castillo de Chapultepec, Ciudad de México, Estudios Churubusco Azteca, Texcoco and Veracruz.
The complete list of the locations with latitude and longitude coordinates are listed below in the table.
Romeo + Juliet Locations Map
Romeo + Juliet Locations Table
| Location Name | Latitude | Longitude |
| --- | --- | --- |
| Alameda | 37.770988 | -122.271774 |
| Castillo de Chapultepec | 19.420357 | -99.182297 |
| Ciudad de México | 19.396482 | -99.197258 |
| Estudios Churubusco Azteca | 19.354940 | -99.142059 |
| Texcoco | 19.507992 | -98.893265 |
| Veracruz | 19.180300 | -96.177162 |
Related Movies