Sixteen Candles Locations
Written and directed by John Hughes, Sixteen Candles is a romantic comedy and a coming of age movie released on May 4, 1984, grossed $23.7 million against a $6.5 million budget. Starring Molly Ringwald, Anthony Michael Hall, Justin Henry, Michael Schoeffling, Haviland Morris, Gedde Watanabe, and Paul Dooley, the film is also Hughes' directorial debut. The film won two Young Artist Awards in 1985: "Best Young Actress in a Motion Picture - Musical, Comedy, Adventure or Drama" (Molly Ringwald) and "Best Young Actor in a Motion Picture - Musical, Comedy, Adventure or Drama" (Anthony Michael Hall). Sixteen Candles was shot at locations in Illinois, USA. Jake's house was located at 1407 Waverly Road, Highland Park, while Baker house was located at 3022 Payne Street, Evanston.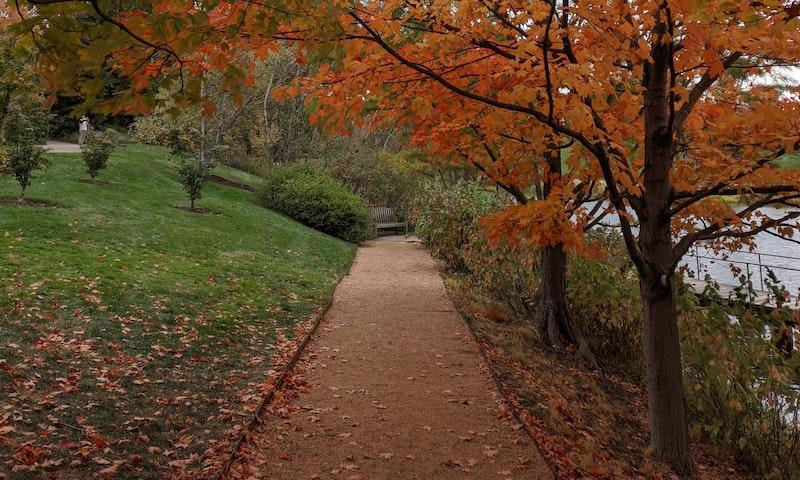 Glencoe, IL, USA. Photo by Arun Antony on Unsplash.
Where was Sixteen Candles Filmed?
Sixteen Candles was filmed in 1407 Waverly Rd (Jake's house), 1411 Sycamore Ln, 1423 Sycamore Ln (Geek's House), 3022 Payne St (Baker house), 7700 Lincoln Ave, Central Ave, Central St, Glencoe Union Church, Meadowbrook School, New Trier High School, Niles North High School, Northbrook, Northbrook Village Hall, Skokie Historical Society and Skokie Public Library.
The complete list of the locations with latitude and longitude coordinates are listed below in the table.
Sixteen Candles Locations Map
Sixteen Candles Locations Table
| Location Name | Latitude | Longitude |
| --- | --- | --- |
| 1407 Waverly Rd (Jake's house) | 42.178692 | -87.780716 |
| 1411 Sycamore Ln | 42.126804 | -87.820305 |
| 1423 Sycamore Ln (Geek's House) | 42.126312 | -87.820366 |
| 3022 Payne St (Baker house) | 42.056335 | -87.718895 |
| 7700 Lincoln Ave | 42.020901 | -87.750893 |
| Central Ave | 42.186790 | -87.796295 |
| Central St | 42.064381 | -87.705055 |
| Glencoe Union Church | 42.135765 | -87.756981 |
| Meadowbrook School | 42.127785 | -87.820190 |
| New Trier High School | 42.094345 | -87.719330 |
| Niles North High School | 42.059711 | -87.754219 |
| Northbrook | 42.128571 | -87.852196 |
| Northbrook Village Hall | 42.129559 | -87.831108 |
| Skokie Historical Society | 42.027187 | -87.755753 |
| Skokie Public Library | 42.025902 | -87.758583 |
Related Movies