Snowfall Locations
Snowfall is an American crime drama TV series, created by John Singleton, Eric Amadio, and Dave Andron. It was released on FX on July 5, 2017. The series consists of 6 seasons and 61 episodes. Snowfall won three awards at the 2017 California on Location Awards. It stars Damson Idris, Carter Hudson, Emily Rios, Sergio Peris-Mencheta, Michael Hyatt, Amin Joseph, Angela Lewis, Juan Javier Cardenas, Isaiah John, Filipe Valle Costa, Alon Aboutboul, Malcolm Mays, Marcus Henderson, Kevin Carroll, Devyn A. Tyler, Gail Bean, and Alejandro Edda. Snowfall was shot in Los Angeles, California, USA. The funeral scene was filmed at Evergreen Cemetery. Filming also took place in Accra, Ghana.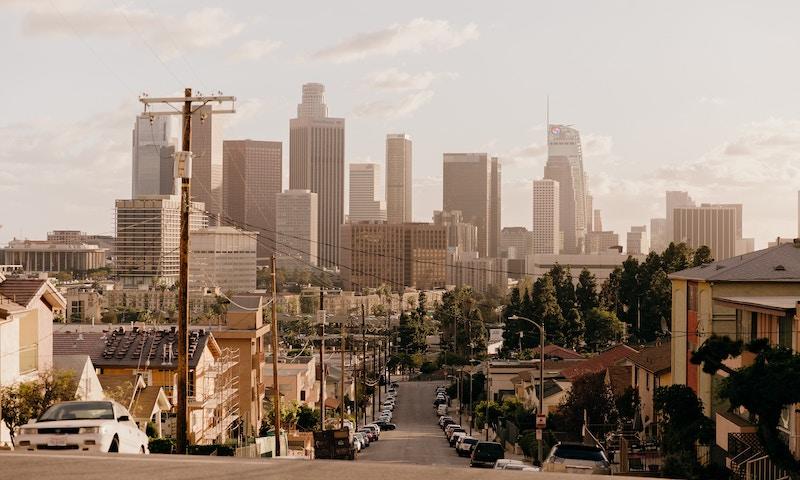 Los Angeles. Photo by Dillon Shook on Unsplash.
Where was Snowfall Filmed?
Snowfall was filmed in Accra, Beverly Wilshire, A Four Seasons Hotel, Cape Coast, Cape Coast Castle, Evergreen Cemetery, Exposition Park Rose Garden, Hotel BackPackers Golfito, Jim Dandy Fried Chicken, Los Angeles, Makola Market, Mr Chow, Natural History Museum of Los Angeles County, Phillips Bar-B-Que, Sheats- Goldstein house, Slauson Donuts and The Original Pantry Cafe.
The complete list of the locations with latitude and longitude coordinates are listed below in the table.
Snowfall Locations Map
Snowfall Locations Table
| Location Name | Latitude | Longitude |
| --- | --- | --- |
| Accra | 5.609280 | -0.203349 |
| Beverly Wilshire, A Four Seasons Hotel | 34.066696 | -118.400864 |
| Cape Coast | 5.129454 | -1.284322 |
| Cape Coast Castle | 5.103699 | -1.241265 |
| Evergreen Cemetery | 34.041794 | -118.201096 |
| Exposition Park Rose Garden | 34.017361 | -118.286133 |
| Hotel BackPackers Golfito | 8.635842 | -83.163757 |
| Jim Dandy Fried Chicken | 33.931507 | -118.291359 |
| Los Angeles | 34.049580 | -118.278183 |
| Makola Market | 5.547515 | -0.206037 |
| Mr Chow | 34.068027 | -118.403358 |
| Natural History Museum of Los Angeles County | 34.017147 | -118.288780 |
| Phillips Bar-B-Que | 34.031933 | -118.335419 |
| Sheats- Goldstein house | 34.093376 | -118.434380 |
| Slauson Donuts | 33.989120 | -118.332527 |
| The Original Pantry Cafe | 34.046356 | -118.263000 |
Related TV Series