Spiderhead Locations
An American action crime drama movie Spiderhead is based on the short story "Escape From Spiderhead" written by George Saunders. Written for the screen by Rhett Reese and Paul Wernick, and directed by Joseph Kosinski, the film stars Chris Hemsworth, Miles Teller, Jurnee Smollett, Mark Paguio, Tess Haubrich, Ben Knight, Sam Delich, and Daniel Reader. It premiered on June 11, 2022, in Sydney, and was digitally released on Netflix on June 17, 2022. Spiderhead was mainly shot in Queensland, Australia. Filming locations included Whitsunday Island, a popular tourist spot and the largest island in the Whitsunday group of islands in the eastern part of Queensland.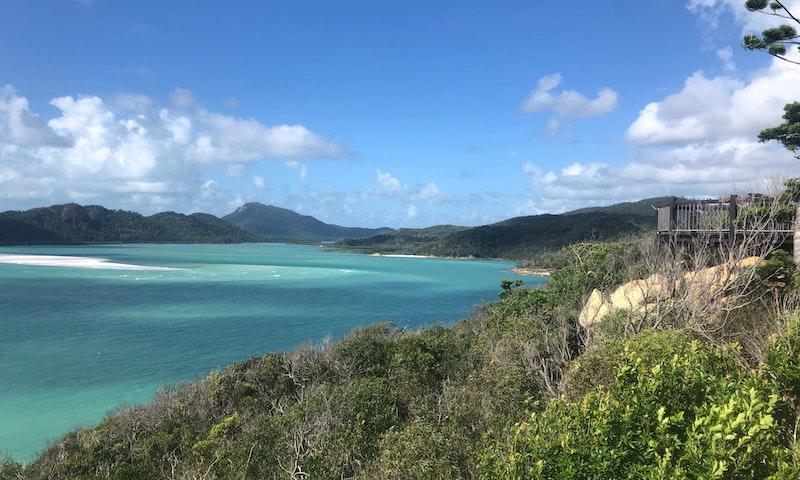 Whitsunday Island. Photo by Pierre-Henry de Soria on Unsplash.
Where was Spiderhead Filmed?
Spiderhead was filmed in Gold Coast, Gold Coast Convention and Exhibition Centre, Hamilton Island, Hinze Dam, Tallebudgera Valley and Whitsunday Island.
The complete list of the locations with latitude and longitude coordinates are listed below in the table.
Spiderhead Locations Map
Spiderhead Locations Table
| Location Name | Latitude | Longitude |
| --- | --- | --- |
| Gold Coast | -28.007383 | 153.375977 |
| Gold Coast Convention and Exhibition Centre | -28.026962 | 153.428482 |
| Hamilton Island | -20.351450 | 148.955887 |
| Hinze Dam | -28.049688 | 153.278976 |
| Tallebudgera Valley | -28.193899 | 153.335068 |
| Whitsunday Island | -20.256573 | 148.976761 |
Related Movies