The Creator Locations
An American action-adventure drama movie The Creator stars John David Washington, Gemma Chan, Ken Watanabe, Sturgill Simpson, Madeleine Yuna Voyles, and Allison Janney. It is a post-apocalyptic sci-fi thriller directed by Gareth Edwards, written by Edwards and Chris Weitz, and scored by legendary Hans Zimmer. The film is scheduled to be released by 20th Century Studios on September 29, 2023, in the United States. The Creator was shot at Pinewood Studios in England, UK. Filming also took place in Thailand and Lebanon.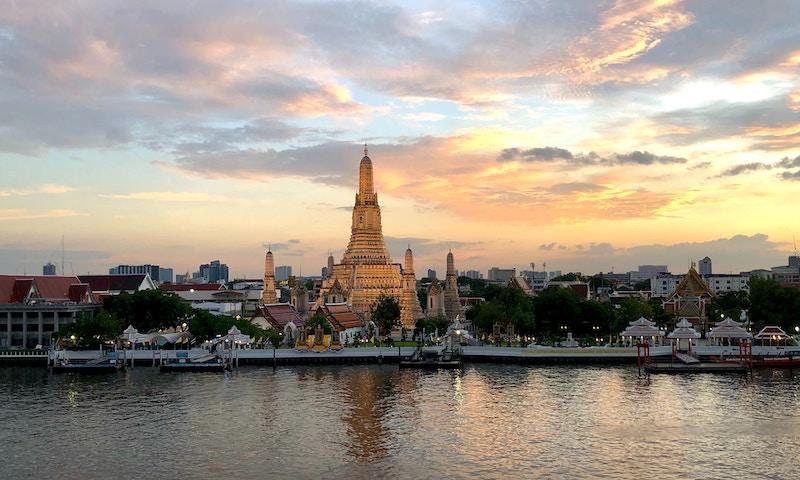 Bangkok, Thailand. Photo by Bradley Prentice on Unsplash.
Where was The Creator Filmed?
The Creator was filmed in Bangkok (กรุงเทพมหานคร), Beirut (بيروت) and Pinewood Studios.
The complete list of the locations with latitude and longitude coordinates are listed below in the table.
The Creator Locations Map
The Creator Locations Table
| Location Name | Latitude | Longitude |
| --- | --- | --- |
| Bangkok (กรุงเทพมหานคร) | 13.750366 | 100.447235 |
| Beirut (بيروت) | 33.894779 | 35.492599 |
| Pinewood Studios | 51.548882 | -0.532132 |
Related Movies