The Firm Locations
Starring Tom Cruise, Jeanne Tripplehorn, Ed Harris, Gene Hackman, Hal Holbrook, Holly Hunter, David Strathairn, and Gary Busey, The Firm is an American drama mystery thriller film that was released on June 30, 1993, by Paramount Pictures. Directed by Sydney Pollack, written by David Rabe, Robert Towne, and David Rayfiel, scored by Dave Grusin, and based on the 1991 legal thriller book by John Grisham, the film grossed $270.2 million against a $42 million budget, was nominated for 2 Academy Awards for Best Supporting Actress and Best Original Score. The Firm was shot in Massachusetts, Arkansas, Tennessee, and Washington, USA. Filming also took place in the Cayman Islands.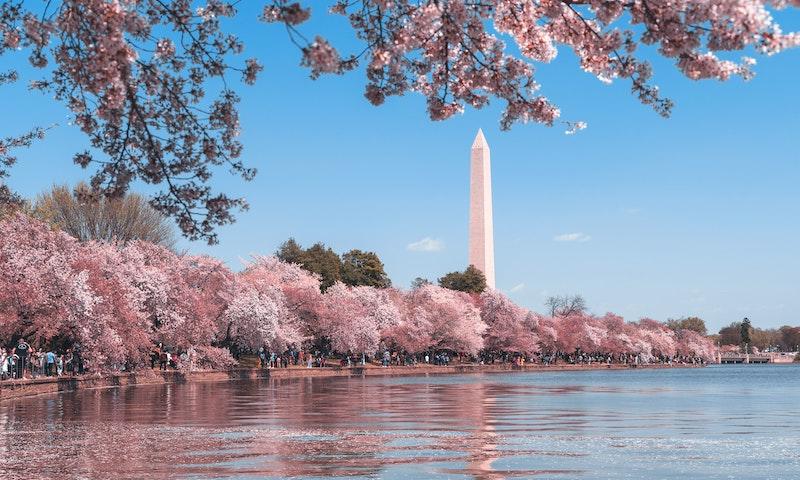 Washington Monument. Photo by Andy He on Unsplash.
Where was The Firm Filmed?
The Firm was filmed in 100 North Main St, 125 S Front St, Beale St, Blues City Cafe, Cambridge, Copley Square, East Cambridge, Elmwood Cemetery, Fairmont Copley Plaza, Front Street Deli, George Town, Harvard University, Hotel Washington, Lincoln Memorial, Lincoln Memorial Reflecting Pool, Marion, Mississippi River Museum, Mt Baker, Mud Island and National Mall.
The complete list of the locations with latitude and longitude coordinates are listed below in the table.
The Firm Locations Map
The Firm Locations Table
| Location Name | Latitude | Longitude |
| --- | --- | --- |
| 100 North Main St | 35.147835 | -90.051384 |
| 125 S Front St | 35.141972 | -90.056145 |
| Beale St | 35.140331 | -90.054916 |
| Blues City Cafe | 35.140114 | -90.053391 |
| Cambridge | 42.374279 | -71.114967 |
| Copley Square | 42.350010 | -71.076637 |
| East Cambridge | 42.369797 | -71.080948 |
| Elmwood Cemetery | 35.124222 | -90.029472 |
| Fairmont Copley Plaza | 42.349030 | -71.076347 |
| Front Street Deli | 35.143486 | -90.055267 |
| George Town | 19.289616 | -81.371475 |
| Harvard University | 42.377026 | -71.116714 |
| Hotel Washington | 38.896969 | -77.033279 |
| Lincoln Memorial | 38.889278 | -77.050407 |
| Lincoln Memorial Reflecting Pool | 38.889347 | -77.044777 |
| Marion | 35.200630 | -90.206406 |
| Mississippi River Museum | 35.149380 | -90.058403 |
| Mt Baker | 48.776752 | -121.815086 |
| Mud Island | 35.168510 | -90.054604 |
| National Mall | 38.887547 | -77.036461 |
| Seven Mile Beach | 19.333809 | -81.381866 |
| Shelby Farms | 35.138084 | -89.834007 |
| South Boston | 42.336830 | -71.048515 |
| The Cotton Museum at the Memphis Cotton Exchange | 35.143421 | -90.054848 |
| The Great House | 19.344606 | -81.381798 |
| The Peabody Memphis | 35.142624 | -90.052048 |
| Tuckahoe Ln | 35.125782 | -89.923531 |
| Washington Monument | 38.889477 | -77.035355 |
| West Memphis | 35.154270 | -90.209839 |
Related Movies