The Hurt Locker Locations
Directed by Kathryn Bigelow, written by Mark Boal, and starring Jeremy Renner, Anthony Mackie, David Morse, Christian Camargo, Ralph Fiennes, Brian Geraghty, Guy Pearce, Evangeline Lilly, and Ralph Fiennes, The Hurt Locker is an American war drama film that was released on June 26, 2009, in the United States. The film won 6 Oscars including "Best Motion Picture of the Year", "Best Achievement in Directing", and "Best Writing, Original Screenplay", as well as 5 BAFTA Awards. Kathryn Bigelow became the first woman to win an Oscar for Best Director. The Hurt Locker was shot in Jordan. Some of the locations used in the film were less than 3 miles from the Iraqi border.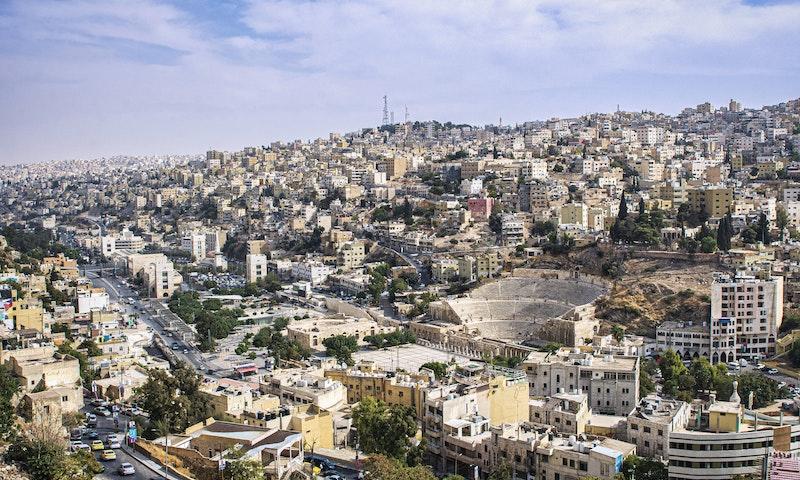 Amman, Jordan. Photo by Hisham Zayadnh on Unsplash.
Where was The Hurt Locker Filmed?
The Hurt Locker was filmed in Amman (عمّان), Langley and Vancouver.
The complete list of the locations with latitude and longitude coordinates are listed below in the table.
The Hurt Locker Locations Map
The Hurt Locker Locations Table
| Location Name | Latitude | Longitude |
| --- | --- | --- |
| Amman (عمّان) | 31.863918 | 35.831928 |
| Langley | 49.104412 | -122.662636 |
| Vancouver | 49.260593 | -123.146149 |
Related Movies