The Lost Boys Locations
Directed by Joel Schumacher, produced by Harvey Bernhard, written by Janice Fischer, Jeffrey Boam, and James Jeremias, scored by Thomas Newman, The Lost Boys is an American comedy horror film, released July 31, 1987, in the USA. Starring Jason Patric, Corey Haim, Dianne Wiest, Barnard Hughes, Edward Herrmann, Kiefer Sutherland, Jami Gertz, Corey Feldman, and Alex Winter, the film took its name from J. M. Barrie's Peter Pan. The Lost Boys was mainly shot in Santa Cruz, California, USA. Filming also took place in Valencia, Burbank, and Rancho Palos Verdes.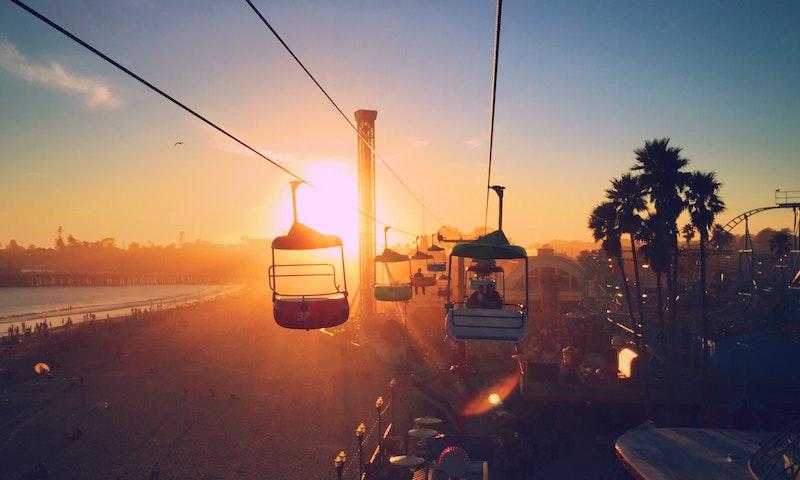 Santa Cruz Beach Boardwalk. Photo by Ryo Chiba on Unsplash.
Where was The Lost Boys Filmed?
The Lost Boys was filmed in 17 Municipal Wharf Suite D, 333 Golf Club Dr, 49 Municipal Wharf Suite B, 526 Seabright Ave, 6610 Palos Verdes Dr S, Atlantis Fantasyworld, Iron Horse Trailhead, Mobile, Santa Cruz, Santa Cruz Beach Boardwalk, Stage 15 and Warner Bros Studios.
The complete list of the locations with latitude and longitude coordinates are listed below in the table.
The Lost Boys Locations Map
The Lost Boys Locations Table
| Location Name | Latitude | Longitude |
| --- | --- | --- |
| 17 Municipal Wharf Suite D | 36.960377 | -122.020546 |
| 333 Golf Club Dr | 36.989742 | -122.036011 |
| 49 Municipal Wharf Suite B | 36.959122 | -122.018776 |
| 526 Seabright Ave | 36.967789 | -122.007637 |
| 6610 Palos Verdes Dr S | 33.739525 | -118.399895 |
| Atlantis Fantasyworld | 36.975597 | -122.027855 |
| Iron Horse Trailhead | 34.424568 | -118.577217 |
| Mobile | 30.693727 | -88.048302 |
| Santa Cruz | 36.974201 | -122.033386 |
| Santa Cruz Beach Boardwalk | 36.964226 | -122.018822 |
| Stage 15, Warner Bros Studios | 34.147961 | -118.339340 |
Related Movies