The Mask Locations
The Mask is an American action-comedy movie directed by Chuck Russell (as Charles Russell), written by Mike Werb from a story by Michael Fallon and Mark Verheiden, and loosely based on the characters by Dark Horse Comics. Starring Jim Carrey, Cameron Diaz, Peter Riegert, Peter Greene, Amy Yasbeck, Richard Jeni, Orestes Matacena, and Tim Bagley, the film was released on July 29, 1994, in the United States, grossed $351.6 million worldwide against a $23 million budget and nominated for an Oscar in "Best Effects, Visual Effects" in 1995. The Mask was shot in Los Angeles, California, USA. Ambassador Hotel, City Hall, San Pedro Bay, and Spring Street Towers were among the filming locations.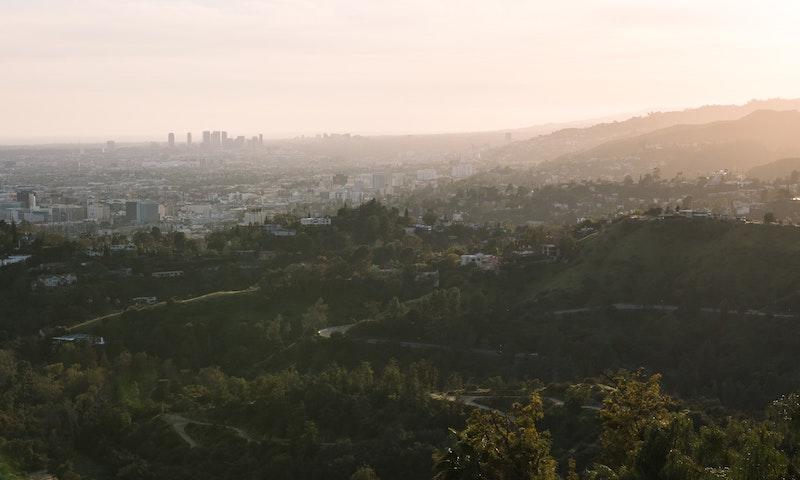 Los Angeles, CA, USA. Photo by Guillaume Merle on Unsplash.
Where was The Mask Filmed?
The Mask was filmed in 3400 Wilshire Blvd (Ambassador Hotel), 6th Street Viaduct, City Hall, Fire Station 23 (Closed), Los Angeles, San Pedro Bay and Spring Street Towers.
The complete list of the locations with latitude and longitude coordinates are listed below in the table.
The Mask Locations Map
The Mask Locations Table
| Location Name | Latitude | Longitude |
| --- | --- | --- |
| 3400 Wilshire Blvd (Ambassador Hotel) | 34.061405 | -118.297432 |
| 6th Street Viaduct | 34.038540 | -118.228119 |
| City Hall | 34.184322 | -118.447067 |
| Fire Station 23 (Closed) | 34.045582 | -118.246735 |
| Los Angeles | 34.054241 | -118.268532 |
| San Pedro Bay | 33.733315 | -118.201843 |
| Spring Street Towers | 34.044571 | -118.251884 |
Related Movies