The Northman Locations
An American action-adventure epic drama movie The Northman stars Alexander Skarsgård, Nicole Kidman, Anya Taylor-Joy, Claes Bang, Ethan Hawke, Björk, and Willem Dafoe. Directed by Robert Eggers, produced by Arnon Milchan, Lars Knudsen, and Mark Huffam, written by Robert Eggers and Sjón, the film will be released on April 22, 2022, by Focus Features in the USA. The film follows a Viking prince who goes to seek justice for his murdered father. The Northman was mainly shot in Ireland. Some filming took place at Belfast Harbour Studios, Dargan Rd, Belfast. Filming locations included Torr Head and Malin Head, Ireland.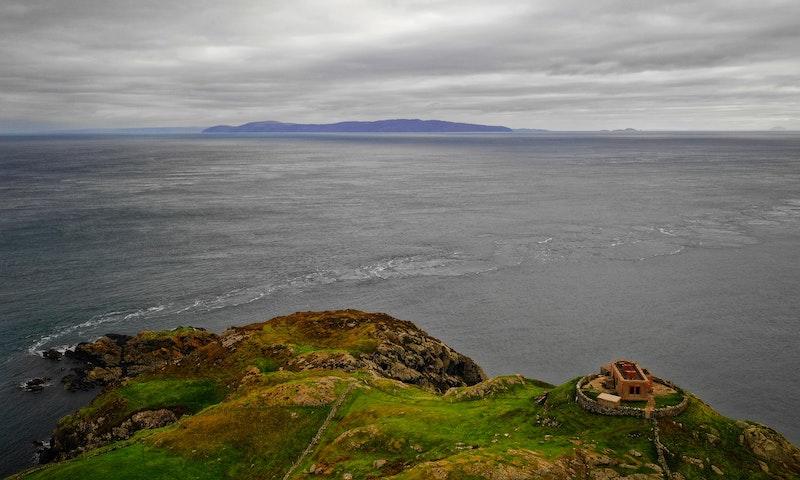 Torr Head, Northern Ireland, UK. Photo by M.S. Meeuwesen on Unsplash.
Where was The Northman Filmed?
The Northman was filmed in Akureyri, Antrim, Atticall, Ballygalley, Belfast Harbour Studios, Clandeboye Estate, Five Fingers Strand, Gleniff Horseshoe, Inishowen, Malin Head, Svinafellsjokull and Torr Head.
The complete list of the locations with latitude and longitude coordinates are listed below in the table.
The Northman Locations Map
The Northman Locations Table
| Location Name | Latitude | Longitude |
| --- | --- | --- |
| Akureyri | 65.684639 | -18.113270 |
| Antrim | 54.725090 | -6.219025 |
| Atticall | 54.109219 | -6.046043 |
| Ballygalley | 54.896278 | -5.862446 |
| Belfast Harbour Studios | 54.633995 | -5.909477 |
| Clandeboye Estate | 54.642357 | -5.717537 |
| Five Fingers Strand | 55.319408 | -7.336708 |
| Gleniff Horseshoe | 54.370926 | -8.415191 |
| Inishowen | 55.200130 | -7.333977 |
| Malin Head | 55.382057 | -7.374115 |
| Svinafellsjokull | 64.006699 | -16.871990 |
| Torr Head | 55.196011 | -6.063625 |
Related Movies