The Nun Locations
The Nun is an American horror mystery thriller movie directed by Corin Hardy, written by Gary Dauberman, and from a story by James Wan and Dauberman. Starring Taissa Farmiga, Demián Bichir, Jonas Bloquet, Bonnie Aarons, Ingrid Bisu, Patrick Wilson, Charlotte Hope, Vera Farmiga, and Lili Taylor, the film premiered on September 4, 2018, at TCL Chinese Theatre, was released by Warner Bros. Pictures on September 7, 2018 in the United States, and grossed $365.6 million worldwide. The Nun was shot at Corvins' Castle in Hunedoara, Romania. Some filming took place at Castel Film Studios. The graveyard scenes were filmed at Criș Bethlen Castle.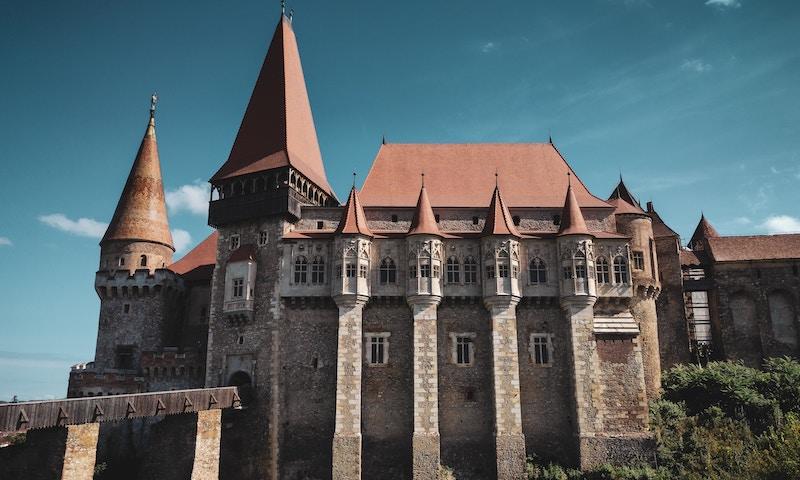 Castelul Corvinilor. Photo by Bojor Gabi on Unsplash.
Where was The Nun Filmed?
The Nun was filmed in Castel Film Studios, Castelul Corvinilor (Corvins' Castle), Criș Bethlen Castle, Fortul II Mogoșoaia, Golden Oak Ranch, Palace of Parliament, Palatul Mogoșoaia, Sighișoara and The Fortified Church of Biertan.
The complete list of the locations with latitude and longitude coordinates are listed below in the table.
The Nun Locations Map
The Nun Locations Table
| Location Name | Latitude | Longitude |
| --- | --- | --- |
| Castel Film Studios | 44.700672 | 26.140501 |
| Castelul Corvinilor (Corvins' Castle) | 45.749157 | 22.888130 |
| Criș Bethlen Castle | 46.143349 | 24.692028 |
| Fortul II Mogoșoaia | 44.524090 | 26.026575 |
| Golden Oak Ranch | 34.377579 | -118.478378 |
| Palace of Parliament | 44.427498 | 26.087234 |
| Palatul Mogoșoaia | 44.527630 | 25.992569 |
| Sighișoara | 46.219482 | 24.792004 |
| The Fortified Church of Biertan | 46.135166 | 24.521221 |
Related Movies