The Suicide Squad Locations
A sequel to the 2016 film of the same name, The Suicide Squad is an American action-adventure comedy film that stars Margot Robbie, Idris Elba, John Cena, Sylvester Stallone, Joel Kinnaman, Viola Davis, Daniela Melchior, David Dastmalchian, Jai Courtney, Michael Rooker, Pete Davidson, Peter Capaldi, and Alice Braga. Written and directed by James Gunn, scored by John Murphy, based on the characters from DC Comics, the film was released on August 5, 2021, in the US. The Suicide Squad was shot in Portugal, Panama, Puerto Rico, and the USA.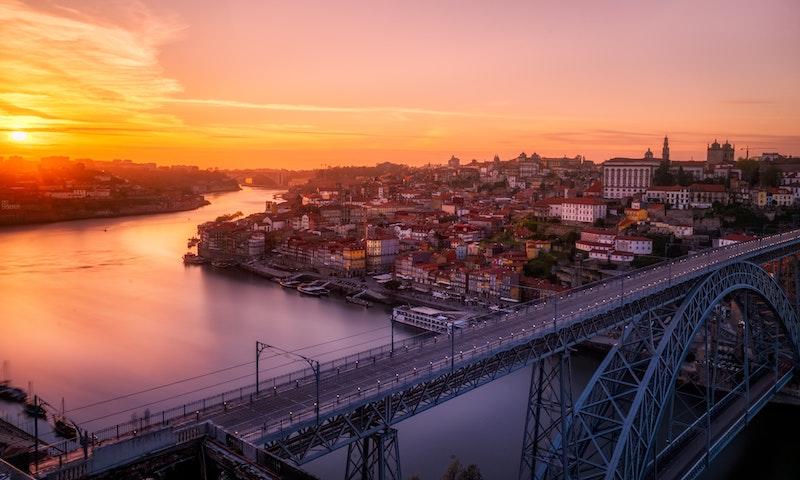 Porto, Portugal. Photo by Everaldo Coelho on Unsplash.
Where was The Suicide Squad Filmed?
The Suicide Squad was filmed in Atlanta, Augusta, Pinewood Atlanta Studios and Porto.
The complete list of the locations with latitude and longitude coordinates are listed below in the table.
The Suicide Squad Locations Map
The Suicide Squad Locations Table
| Location Name | Latitude | Longitude |
| --- | --- | --- |
| Atlanta | 33.764881 | -84.440353 |
| Augusta | 33.451916 | -82.074066 |
| Pinewood Atlanta Studios | 33.473080 | -84.513397 |
| Porto | 41.160114 | -8.639844 |
Related Movies