The Tender Bar Locations
Produced by George Clooney, Grant Heslov, and Ted Hope, directed by George Clooney, written by William Monahan, based on the memoir of the same name by J. R. Moehringer, The Tender Bar is an American drama movie that was released on December 17, 2021, in the United States and on Prime Video on January 7, 2022. Starring Ben Affleck, Tye Sheridan, Lily Rabe, Christopher Lloyd, and Daniel Ranieri, the film follows the life of 9-year-old J. R. Maguire and his mother in 1970s Long Island. The Tender Bar was shot in various places in Massachusetts, USA. The car scene took place at Parkview Avenue, Lowell. The liquor store was located in Ipswich.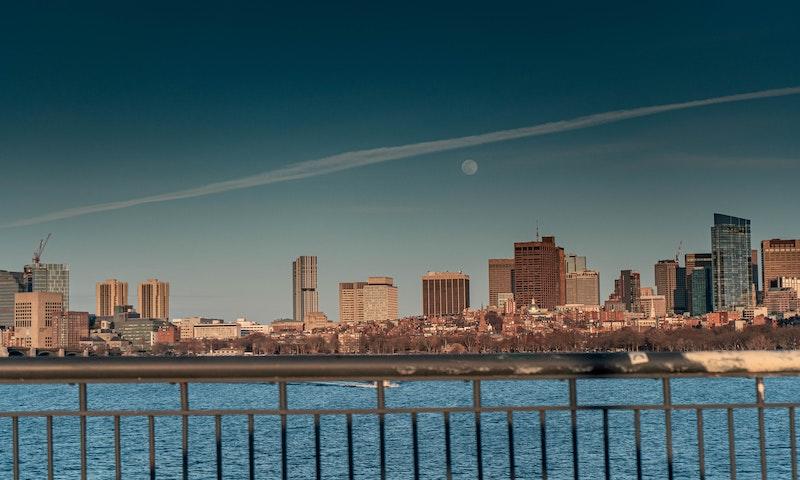 Cambridge, MA, USA. Photo by Deval Parikh on Unsplash.
Where was The Tender Bar Filmed?
The Tender Bar was filmed in Ashby, Beverly, Cambridge, Fitchburg, Ipswich, Lesley University Brattle Campus, Parkview Ave and Wakefield.
The complete list of the locations with latitude and longitude coordinates are listed below in the table.
The Tender Bar Locations Map
The Tender Bar Locations Table
| Location Name | Latitude | Longitude |
| --- | --- | --- |
| Ashby | 42.678692 | -71.829361 |
| Beverly | 42.563622 | -70.878006 |
| Cambridge | 42.374214 | -71.112862 |
| Fitchburg | 42.585285 | -71.812248 |
| Ipswich | 42.693478 | -70.846794 |
| Lesley University Brattle Campus | 42.376385 | -71.124435 |
| Parkview Ave | 42.636372 | -71.284782 |
| Wakefield | 42.505455 | -71.072861 |
Related Movies