The Town Locations
Directed by Ben Affleck, written by Affleck, Peter Craig, Aaron Stockard, and based on the novel by Chuck Hogan, The Town is an American crime drama thriller movie that was released on September 17, 2010, in the United States, grossed $154 million worldwide against a $37 million budget. Starring Ben Affleck, Rebecca Hall, Jon Hamm, Jeremy Renner, Blake Lively, George Carroll, Owen Burke, and Chris Cooper, the film won a nomination at the 2011 Academy Awards for "Best Performance by an Actor in a Supporting Role" (Jeremy Renner). The Town was mainly shot in Massachusetts, USA. Filming locations included Boston, Cambridge, Melrose, Somerville, and Charlestown.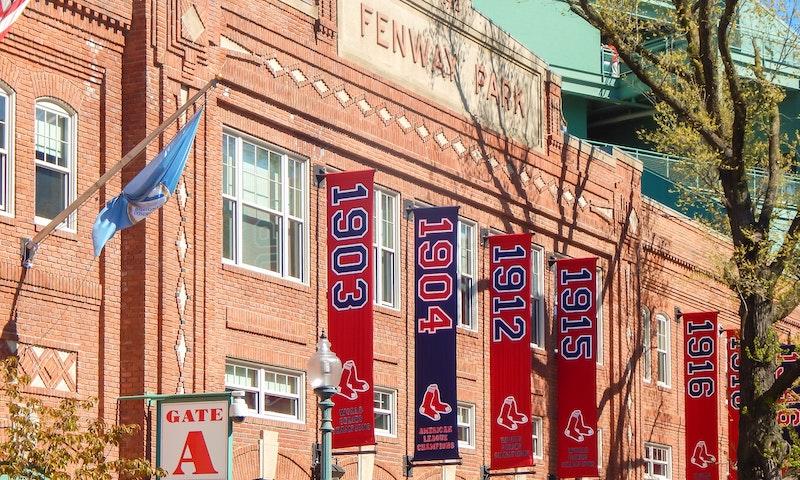 Fenway Park, Boston, MA, USA. Photo by Clark Van Der Beken on Unsplash.
Where was The Town Filmed?
The Town was filmed in 100 Salem St, 105 Dorchester St, Anderson/Woburn Transportation Center, Boston, Cambridge, Fenway Park, Harvard Square, MCI-Cedar Junction, Melrose, Mohegan Sun and Somerville.
The complete list of the locations with latitude and longitude coordinates are listed below in the table.
The Town Locations Map
The Town Locations Table
| Location Name | Latitude | Longitude |
| --- | --- | --- |
| 100 Salem St | 42.364227 | -71.055733 |
| 105 Dorchester St | 42.335396 | -71.046371 |
| Anderson/Woburn Transportation Center | 42.517216 | -71.144272 |
| Boston | 42.360252 | -71.067978 |
| Cambridge | 42.374313 | -71.112823 |
| Fenway Park | 42.346733 | -71.097702 |
| Harvard Square | 42.373199 | -71.120079 |
| MCI-Cedar Junction | 42.104370 | -71.290543 |
| Melrose | 42.458954 | -71.067482 |
| Mohegan Sun | 41.491474 | -72.088409 |
| Somerville | 42.391293 | -71.105888 |
Related Movies