Thor Locations
A 2011 American superhero action-adventure fantasy movie Thor stars Chris Hemsworth, Natalie Portman, Tom Hiddleston, Stellan Skarsgård, Colm Feore, Ray Stevenson, Idris Elba, Kat Dennings, Rene Russo, and Anthony Hopkins. Directed by British actor and filmmaker Kenneth Branagh, written by Ashley Edward Miller, Zack Stentz, and Don Payne, based on the Marvel Comics character created by Stan Lee, Larry Lieber, and Jack Kirby, the film was released on May 6, 2011, in the US, grossed $449.3 million worldwide. Thor is followed by Thor: The Dark World (2013) and Thor: Ragnarok (2017). Thor was shot in California and New Mexico, USA. Some filming took place at Manhattan Beach Studios, located at 1600 Rosecrans Ave, Manhattan Beach, CA.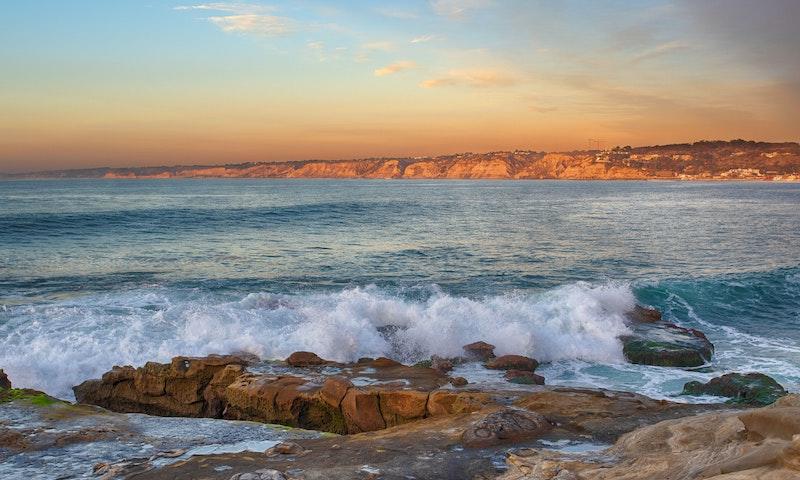 La Jolla, San Diego, CA, USA. Photo by Tyler Young on Unsplash.
Where was Thor Filmed?
Thor was filmed in Galisteo, Granada Hills, La Jolla, Los Angeles, Manhattan Beach Studios, Mystery Mesa, Santa Fe and The Getty.
The complete list of the locations with latitude and longitude coordinates are listed below in the table.
Thor Locations Map
Thor Locations Table
| Location Name | Latitude | Longitude |
| --- | --- | --- |
| Galisteo | 35.395878 | -105.950233 |
| Granada Hills | 34.293667 | -118.517166 |
| La Jolla | 32.840725 | -117.268196 |
| Los Angeles | 34.056450 | -118.304443 |
| Manhattan Beach Studios | 33.901573 | -118.384300 |
| Mystery Mesa | 34.469582 | -118.435135 |
| Santa Fe | 35.669098 | -105.996162 |
| The Getty | 34.077988 | -118.474289 |
Related Movies