Thor: The Dark World Locations
An American action-adventure fantasy film Thor: The Dark World was released on November 8, 2013, in the United States, grossed $644.8 million worldwide. Directed by Alan Taylor, written by Christopher Yost, Christopher Markus, and Stephen McFeely, based on the Marvel Comics character of the same name created by Stan Lee, Larry Lieber, and Jack Kirby, the film is the sequel to the 2011 movie Thor. It stars Chris Hemsworth, Natalie Portman, Tom Hiddleston, Anthony Hopkins, Stellan Skarsgård, Idris Elba, Adewale Akinnuoye-Agbaje, Christopher Eccleston, Kat Dennings, Ray Stevenson, Rene Russo, Zachary Levi, Tadanobu Asano, and Jaimie Alexander. Thor: The Dark World was shot in Iceland, and England, UK. The restaurant date scene took place at Oxo Tower Wharf in London. Filming also took place at Shepperton Studios.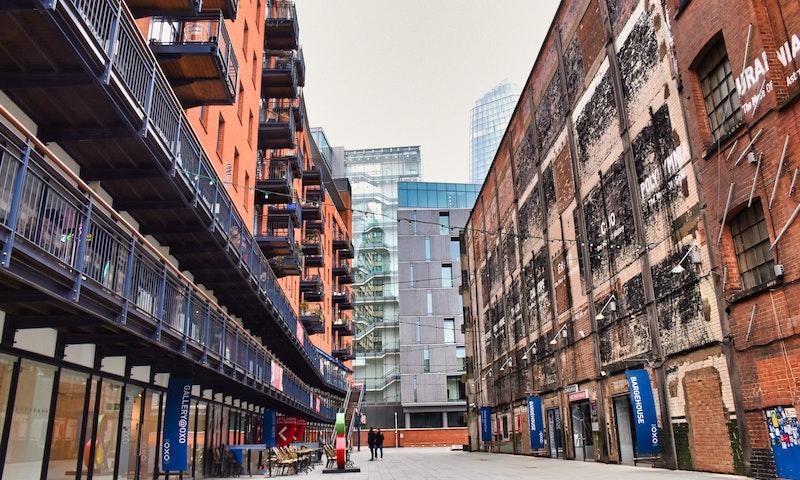 OXO Tower, London, UK. Photo by Robert Keane on Unsplash.
Where was Thor: The Dark World Filmed?
Thor: The Dark World was filmed in Blythe House, Bourne Woods, Charing Cross, EMI (Old Vinyl Factory), Ironmonger Ln, London, Longcross Studios, Old Royal Naval College, Oxo Tower Wharf, Reykjavík, Shepperton Studios, Skógarfoss Waterfall and Stonehenge.
The complete list of the locations with latitude and longitude coordinates are listed below in the table.
Thor: The Dark World Locations Map
Thor: The Dark World Locations Table
| Location Name | Latitude | Longitude |
| --- | --- | --- |
| Blythe House | 51.496719 | -0.213939 |
| Bourne Woods | 51.192711 | -0.771294 |
| Charing Cross | 51.508114 | -0.124854 |
| EMI (Old Vinyl Factory) | 51.504131 | -0.429277 |
| Ironmonger Ln | 51.514442 | -0.091860 |
| London | 51.509937 | -0.132880 |
| Longcross Studios | 51.383125 | -0.593754 |
| Old Royal Naval College | 51.483196 | -0.005966 |
| Oxo Tower Wharf | 51.508381 | -0.108336 |
| Reykjavík | 64.129692 | -21.890293 |
| Shepperton Studios | 51.407837 | -0.466188 |
| Skógarfoss Waterfall | 63.532078 | -19.511866 |
| Stonehenge | 51.178852 | -1.826324 |
Related Movies