tick, tick... BOOM! Locations
tick, tick... BOOM! is an American biographical musical drama movie starring Andrew Garfield, Robin de Jesús, Alexandra Shipp, Judith Light, Joshua Henry, and Vanessa Hudgens. Directed by Lin-Manuel Miranda, written by Steven Levenson, the film premiered at AFI Fest on November 10, 2021, and was released on November 12, 2021, in the United States. It was digitally released on Netflix on November 19, 2021. The film won many awards and nominations including "Best First Film" at the 2021 Atlanta Film Critics Circle, "Best Actor" Awards at the 2022 Chicago Indie Critics Awards (CIC) and the 2022 Critics Association of Central Florida Awards, "Best Director" at the 2021 Detroit Film Critics Society Awards, etc. tick, tick... BOOM! was shot in New York City, New York, USA. The film is set at The Moondance Diner which was located at 80 6th Ave, between Grand Street and Canal Street in New York.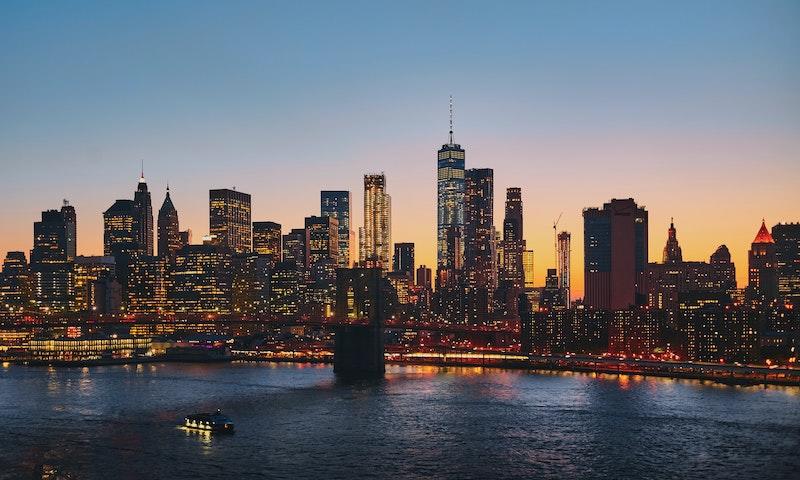 New York, USA. Photo by Luca Bravo on Unsplash.
Where was tick, tick... BOOM! Filmed?
tick, tick... BOOM! was filmed in 508 Greenwich St (The exteriors of Jonathan's apartment), New York City, New York Theatre Workshop, Strand Book Store and Tony Dapolito Recreation Center.
The complete list of the locations with latitude and longitude coordinates are listed below in the table.
tick, tick... BOOM! Locations Map
tick, tick... BOOM! Locations Table
| Location Name | Latitude | Longitude |
| --- | --- | --- |
| 508 Greenwich St (The exteriors of Jonathan's apartment) | 40.725742 | -74.009399 |
| New York City | 40.781830 | -74.017929 |
| New York Theatre Workshop | 40.726612 | -73.990120 |
| Strand Book Store | 40.733135 | -73.990578 |
| Tony Dapolito Recreation Center | 40.729645 | -74.005455 |
Related Movies