Tokyo 2020 Olympics Venues Locations
Tokyo, Japan is the host city of The 2020 Summer Olympics, the biggest sporting event in the world, that will be held between 23 July and 8 August 2021. The Olympic Games have been postponed due to the COVID-19 pandemic and rescheduled for 2021. 2020 Summer Olympics, also known as Tokyo 2020 (東京2020) involve 33 competitions and 339 events, which will take place at 42 venues and stadiums across the city. Most locations are situated in the Greater Tokyo area. Japan National Stadium, also known as Olympic Stadium (オリンピックスタジアム) is the main stadium for the opening and closing ceremonies of the Tokyo 2020 Games along with athletics events and football matches. The stadium has a seating capacity of 68,000.

You can find a list of all venues and stadiums with their coordinates below.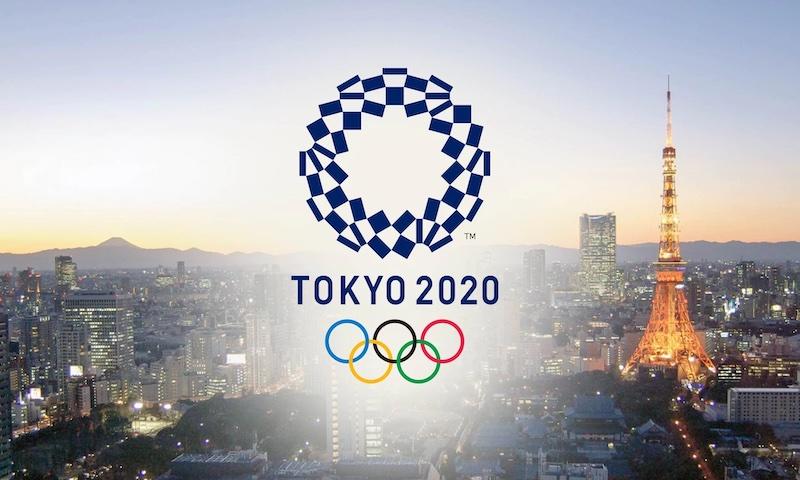 Photo: https://olympics.com/
Tokyo 2020 Olympics Venues locations are Ajinomoto Stadium - Tokyo Stadium (味の素スタジアム), Aomi Urban Sports Park (青海アーバンスポーツパーク), Ariake Arena (有明アリーナ), Ariake Gymnastics Centre (有明体操競技場), Ariake Tennis Park (有明テニスの森公園), Ariake Urban Sports Park (有明アーバンスポーツパーク), Asaka Shooting Range, Enoshima Yacht Harbor (江の島ヨットハーバー), Equestrian Park (馬事公苑), Fuji International Speedway (富士スピードウェイ), Fukushima Azuma Baseball Stadium (福島県営あづま球場), Ibaraki Kashima Stadium (茨城県立カシマサッカースタジアム), International Stadium Yokohama (NISSAN STADIUM, 日産スタジアム), Izu MTB Course (伊豆MTBコース), Izu Velodrome (伊豆ベロドローム), Kasai Canoe Slalom Centre (カヌー・スラロームセンター), Kasumigaseki Country Club (霞ヶ関カンツリー倶楽部), Makuhari Messe Event Hall (幕張メッセ), Miyagi Stadium (キューアンドエースタジアムみやぎ) and Musashino Forest Sport Plaza (武蔵野の森総合スポーツプラザ).
The complete list of the locations with latitude and longitude coordinates are listed below in the table.
Tokyo 2020 Olympics Venues Locations Map
Tokyo 2020 Olympics Venues Locations Table
| Location Name | Latitude | Longitude |
| --- | --- | --- |
| Ajinomoto Stadium - Tokyo Stadium (味の素スタジアム) | 35.664246 | 139.526627 |
| Aomi Urban Sports Park (青海アーバンスポーツパーク) | 35.623726 | 139.776260 |
| Ariake Arena (有明アリーナ) | 35.643307 | 139.793991 |
| Ariake Gymnastics Centre (有明体操競技場) | 35.641361 | 139.791626 |
| Ariake Tennis Park (有明テニスの森公園) | 35.634815 | 139.787430 |
| Ariake Urban Sports Park (有明アーバンスポーツパーク) | 35.639256 | 139.785522 |
| Asaka Shooting Range | 35.780800 | 139.587204 |
| Enoshima Yacht Harbor (江の島ヨットハーバー) | 35.299557 | 139.483353 |
| Equestrian Park (馬事公苑) | 35.638386 | 139.633057 |
| Fuji International Speedway (富士スピードウェイ) | 35.372231 | 138.927124 |
| Fukushima Azuma Baseball Stadium (福島県営あづま球場) | 37.722046 | 140.363602 |
| Ibaraki Kashima Stadium (茨城県立カシマサッカースタジアム) | 35.991955 | 140.640305 |
| International Stadium Yokohama (NISSAN STADIUM, 日産スタジアム) | 35.509888 | 139.605942 |
| Izu MTB Course (伊豆MTBコース) | 35.008316 | 139.012131 |
| Izu Velodrome (伊豆ベロドローム) | 35.011871 | 139.014725 |
| Kasai Canoe Slalom Centre (カヌー・スラロームセンター) | 35.643299 | 139.855270 |
| Kasumigaseki Country Club (霞ヶ関カンツリー倶楽部) | 35.901283 | 139.404327 |
| Makuhari Messe Event Hall (幕張メッセ) | 35.648167 | 140.034546 |
| Miyagi Stadium (キューアンドエースタジアムみやぎ) | 38.335396 | 140.950043 |
| Musashino Forest Sport Plaza (武蔵野の森総合スポーツプラザ) | 35.665352 | 139.524612 |
| Musashinonomori Park | 35.676262 | 139.522949 |
| Nippon Budokan (日本武道館) | 35.693279 | 139.749527 |
| Odaiba Marine Park (お台場海浜公園) | 35.630047 | 139.775558 |
| Oi Hockey Stadium (大井ホッケー競技場 メインピッチ) | 35.592621 | 139.752945 |
| Olympic Stadium (オリンピックスタジアム) | 35.677837 | 139.713943 |
| Ryōgoku Kokugikan (国技館) | 35.696899 | 139.793091 |
| Saitama Stadium 2002 (埼玉スタジアム2002) | 35.903046 | 139.717407 |
| Saitama Super Arena (さいたまスーパーアリーナ) | 35.895027 | 139.630447 |
| Sapporo Dome (札幌ドーム) | 43.014912 | 141.409500 |
| Sapporo Ōdōri Park (大通公園) | 43.059689 | 141.346313 |
| Sea Forest Cross-Country Course (海の森クロスカントリーコース) | 35.607384 | 139.806717 |
| Sea Forest Waterway (海の森水上競技場) | 35.606392 | 139.813370 |
| Shiokaze Park (潮風公園) | 35.623928 | 139.768723 |
| Tokyo Aquatics Centre (東京アクアティクスセンター) | 35.651512 | 139.814774 |
| Tokyo International Forum (東京国際フォーラム) | 35.676727 | 139.763733 |
| Tokyo Metropolitan Gymnasium (東京体育館) | 35.679764 | 139.712158 |
| Tokyo Tatsumi International Swimming Center | 35.647617 | 139.818848 |
| Tsurigasaki Surfing Beach | 35.335926 | 140.394562 |
| Yokohama Stadium (横浜スタジアム) | 35.443375 | 139.639847 |
| Yoyogi National Gymnasium (国立代々木競技場 第一体育館) | 35.667606 | 139.699875 |
| Yumenoshima Park Archery Field (夢の島公園アーチェリー場) | 35.649963 | 139.828217 |
Related Important Places