True Lies Locations
Based on the French spy comedy film "La Totale!" by Claude Zidi, Simon Michaël, and Didier Kaminka, written and directed by James Cameron, True Lies was released on July 15, 1994, in the United States and grossed $378.9 million worldwide. Starring Arnold Schwarzenegger, Jamie Lee Curtis, Bill Paxton, Tom Arnold, Art Malik, and Tia Carrere, it is an American action-comedy thriller movie, that became one of the highest-grossing films of 1994. It was nominated for an Oscar in the "Best Effects, Visual Effects" category, and won three Saturn Awards including "Best Director". True Lies was shot in Florida, Rhode Island, California, and Washington, United States. The ballroom scenes took place at Rosecliff Mansion which was also featured in the 1974 film "The Great Gatsby".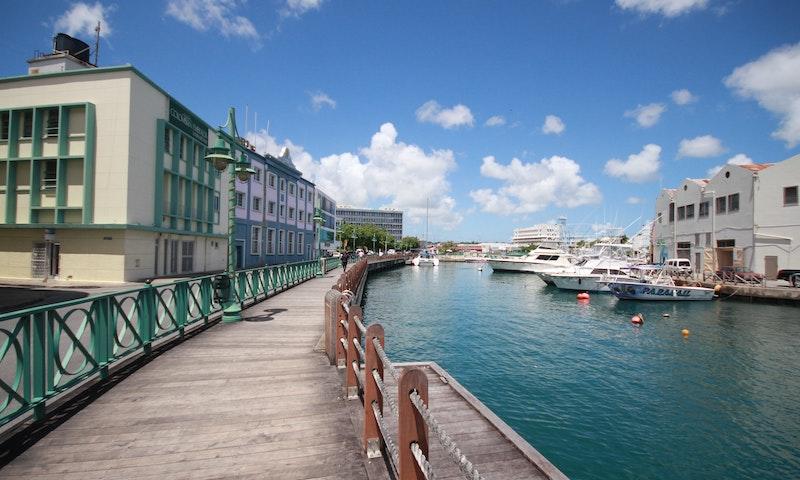 Key West, FL, USA. Photo by Brighton Pereira on Unsplash.
Where was True Lies Filmed?
True Lies was filmed in 1200 Brickell Ave, 418 New York Ave, 578 Enterprise St, 6th Street Viaduct, Alverno Heights Academy, Ambassador Hotel, Asheville, Bethesda, Boreal Mountain California, Chinatown, Washington, Donner Summit, Escondido, Georgetown, Greenwich Studios, Key Largo, Key West, Marathon, Ochre Court, Overseas Hwy and Rosecliff.
The complete list of the locations with latitude and longitude coordinates are listed below in the table.
True Lies Locations Map
True Lies Locations Table
| Location Name | Latitude | Longitude |
| --- | --- | --- |
| 1200 Brickell Ave | 25.761990 | -80.192406 |
| 418 New York Ave | 38.904438 | -77.017014 |
| 578 Enterprise St | 33.124111 | -117.113235 |
| 6th Street Viaduct | 34.038555 | -118.228180 |
| Alverno Heights Academy | 34.165920 | -118.066933 |
| Ambassador Hotel | 34.061638 | -118.297745 |
| Asheville | 35.578762 | -82.568375 |
| Bethesda | 38.988567 | -77.120850 |
| Boreal Mountain California | 39.336029 | -120.350555 |
| Chinatown, Washington | 38.900452 | -77.021370 |
| Donner Summit | 39.319698 | -120.319427 |
| Escondido | 33.124035 | -117.096863 |
| Georgetown | 38.910614 | -77.068375 |
| Greenwich Studios | 25.828642 | -80.186531 |
| Key Largo | 25.109638 | -80.441521 |
| Key West | 24.556908 | -81.787369 |
| Marathon | 24.727327 | -81.057594 |
| Ochre Court | 41.473812 | -71.299088 |
| Overseas Hwy | 25.104139 | -80.430740 |
| Rosecliff | 41.465206 | -71.304741 |
| San Diego | 32.722507 | -117.171997 |
| Santa Clarita | 34.417061 | -118.542465 |
| Sepulveda Dam | 34.167599 | -118.472443 |
| Seven Mile Bridge | 24.702391 | -81.155144 |
| The Westin Bonaventure Hotel & Suites, Los Angeles | 34.052753 | -118.255676 |
| Universal Studios Hollywood - Falls Lake | 34.136429 | -118.348518 |
| Virginia Key | 25.740030 | -80.157394 |
| Warner Bros. Ranch Pool | 34.157639 | -118.344398 |
Related Movies