Unbreakable Locations
Produced, directed, and written by M. Night Shyamalan, Unbreakable is an American drama mystery film that was released on November 21, 2000, in the US, grossed $248.1 million worldwide against a $75 million budget. The film stars Bruce Willis, Samuel L. Jackson, Robin Wright Penn, Spencer Treat Clark, Charlayne Woodard, Eamonn Walker, and Leslie Stefanson. The film is the first part of the Unbreakable film series. Unbreakable was shot in Pennsylvania, USA. Ontario Street Comics, located at 2235 E Ontario St, Philadelphia was used as a filming location.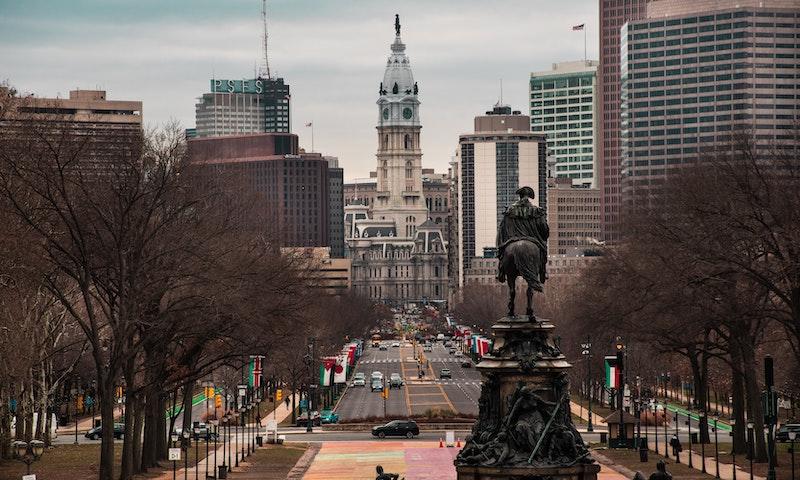 Philadelphia, PA, USA. Photo by Charl Folscher on Unsplash.
Where was Unbreakable Filmed?
Unbreakable was filmed in Franklin Field, Ithan, Manayunk, Ontario Street Comics, Philadelphia and Pretzel Park.
The complete list of the locations with latitude and longitude coordinates are listed below in the table.
Unbreakable Locations Map
Unbreakable Locations Table
| Location Name | Latitude | Longitude |
| --- | --- | --- |
| Franklin Field | 39.950287 | -75.190132 |
| Ithan | 40.033188 | -75.370651 |
| Manayunk | 40.026642 | -75.223679 |
| Ontario Street Comics | 39.993156 | -75.103340 |
| Philadelphia | 40.004887 | -75.171326 |
| Pretzel Park | 40.025635 | -75.221184 |
Related Movies