You People Locations
You People is an American romantic-comedy movie written by Kenya Barris and Jonah Hill, directed by Kenya Barris and starring Jonah Hill, Lauren London, Julia Louis-Dreyfus, David Duchovny, Eddie Murphy, and Nia Long. It was theatrically released on January 20, 2023, in the United States, and digitally released on January 27, 2023, by Netflix. The film follows the story of an interracial couple, played by Jonah Hill as Ezra and Lauren London as Amira. You People was shot in Los Angeles, California, USA. Some filming took place in Hollywood.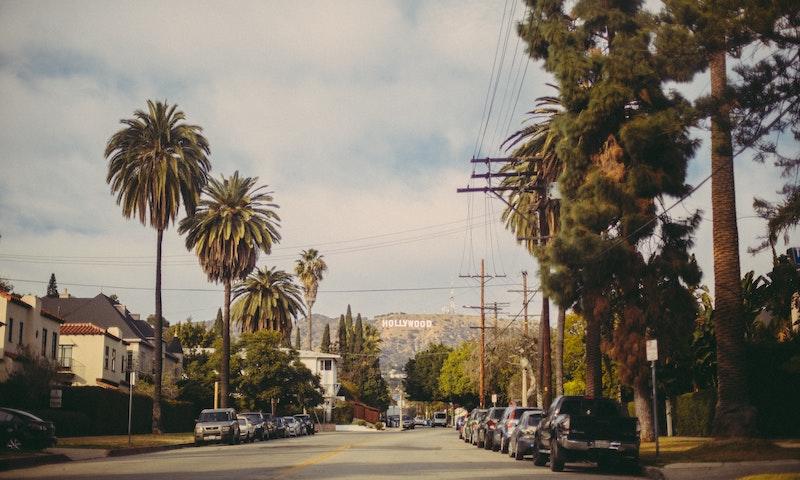 Hollywood. Photo by Caleb George on Unsplash.
Where was You People Filmed?
You People was filmed in CAA, Calamigos Ranch, Hollywood, Just One Eye, Magnificent Brothers Barber & Beauty Salon, Nate'n Al's, Openaire, Roscoe's Chicken & Waffles - Hollywood, Simply Wholesome, Southern California and The Aster.
The complete list of the locations with latitude and longitude coordinates are listed below in the table.
You People Locations Map
You People Locations Table
| Location Name | Latitude | Longitude |
| --- | --- | --- |
| CAA | 34.057915 | -118.414780 |
| Calamigos Ranch | 34.092167 | -118.817497 |
| Hollywood | 34.058048 | -118.276756 |
| Just One Eye | 34.087788 | -118.342987 |
| Magnificent Brothers Barber & Beauty Salon | 34.006233 | -118.334724 |
| Nate'n Al's | 34.070427 | -118.402145 |
| Openaire | 34.062069 | -118.301254 |
| Roscoe's Chicken & Waffles - Hollywood | 34.098564 | -118.322220 |
| Simply Wholesome | 33.988647 | -118.354576 |
| Southern California | 34.990932 | -116.622795 |
| The Aster | 34.102348 | -118.327408 |
Related Movies