2012 Locations
An American action adventure sci-fi movie 2012 stars John Cusack, Chiwetel Ejiofor, Amanda Peet, Oliver Platt, Thandiwe Newton, Danny Glover, and Woody Harrelson. Directed by Roland Emmerich, written by Emmerich and Harald Kloser, the film was released on November 13, 2009, in the United States, and grossed $791.2 million worldwide against $200 million budget. It became the fifth highest-grossing movie of the year. The film is inspired by the 2012 phenomenon. 2012 was shot in Canada and the US. The shooting took place at Vancouver Film Studios. Honolulu in Hawaii was also among the filming locations.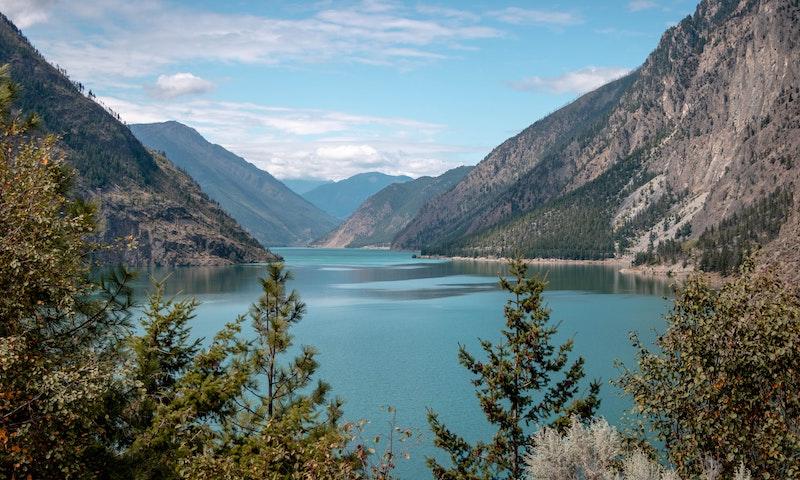 Kamloops, BC, Canada. Photo by Louis Paulin on Unsplash.
Where was 2012 Filmed?
2012 was filmed in Ashcroft, Burnaby, Cache Creek, Honolulu, Kamloops, Las Vegas, Los Angeles, Vancouver, Vancouver Film Studios, Victoria and Washington.
The complete list of the locations with latitude and longitude coordinates are listed below in the table.
2012 Locations Map
2012 Locations Table
| Location Name | Latitude | Longitude |
| --- | --- | --- |
| Ashcroft | 50.725941 | -121.282127 |
| Burnaby | 49.247803 | -122.988228 |
| Cache Creek | 50.803440 | -121.329346 |
| Honolulu | 21.322365 | -157.829941 |
| Kamloops | 50.693886 | -120.385735 |
| Las Vegas | 36.173096 | -115.172150 |
| Los Angeles | 34.062630 | -118.261391 |
| Vancouver | 49.263283 | -123.137657 |
| Vancouver Film Studios | 49.261082 | -123.028046 |
| Victoria | 48.428814 | -123.370438 |
| Washington | 38.906536 | -77.050850 |
Related Movies