21 Bridges Locations
21 Bridges is an American action crime drama thriller movie directed by Brian Kirk, written by Adam Mervis, Matthew Michael Carnahan and Adam Mervis (story). The film stars Chadwick Boseman, Sienna Miller, J.K. Simmons, Stephan James, Taylor Kitsch, and Keith David. It was released on November 22, 2019, by STXfilms, and it follows an embattled NYPD detective who shuts down the eponymous 21 bridges of Manhattan to find two suspected cop killers. The film was shot in New York City and Philadelphia.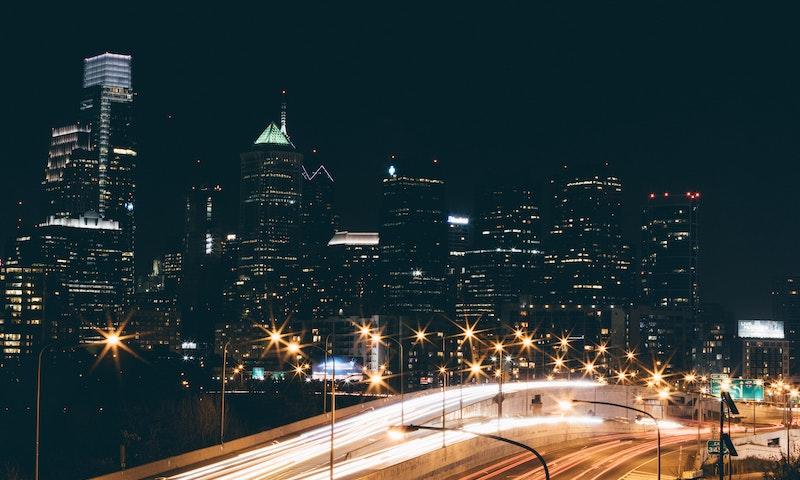 Philadelphia. Photo by Jacob Culp on Unsplash.
Where was 21 Bridges Filmed?
21 Bridges was filmed in Brasil Nightclub, Chinatown, Fern Rock Transportation Center Station, Kissin Fresh Meats, Philadelphia, Sun Center Studios, Tinto and University City.
The complete list of the locations with latitude and longitude coordinates are listed below in the table.
21 Bridges Locations Map
21 Bridges Locations Table
| Location Name | Latitude | Longitude |
| --- | --- | --- |
| Brasil Nightclub | 39.948090 | -75.143059 |
| Chinatown | 39.956154 | -75.153976 |
| Fern Rock Transportation Center Station | 40.041481 | -75.135094 |
| Kissin Fresh Meats | 39.966339 | -75.133141 |
| Philadelphia | 39.951061 | -75.165619 |
| Sun Center Studios | 39.852608 | -75.407822 |
| Tinto | 39.951488 | -75.173828 |
| University City | 39.952290 | -75.219421 |
Related Movies