A Walk to Remember Locations
A Walk to Remember is an American coming-of-age romantic drama film directed by Adam Shankman, written by Karen Janszen, based on Nicholas Sparks' novel of the same name. Starring Shane West, Mandy Moore, Peter Coyote, Lauren German, Al Thompson, and Daryl Hannah, the film was released on January 25, 2002. It follows the relationship of two teenagers, Landon Carter and Jamie Sullivan from Beaufort, North Carolina. A Walk to Remember was shot in Wilmington, Southport, and Atkinson, North Carolina, USA.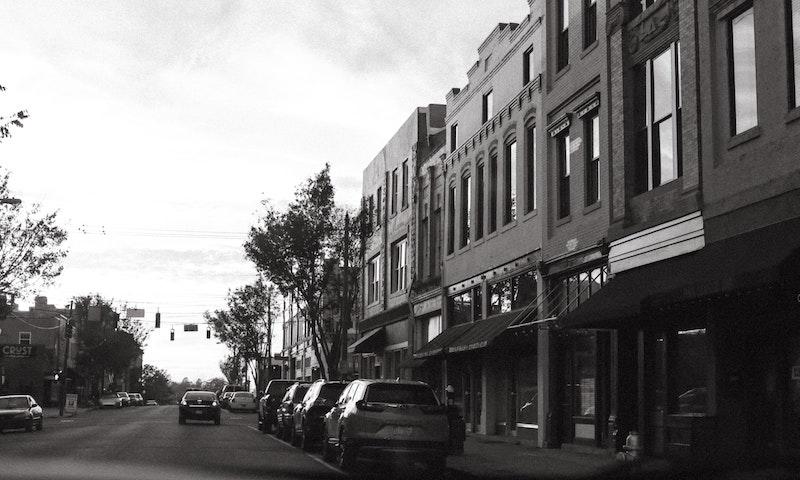 Wilmington, NC. Photo by Sarah Mason on Unsplash.
Where was A Walk to Remember Filmed?
A Walk to Remember was filmed in Atkinson, Old Smithville Burying Ground, Oliver's on the Cape Fear, Orton Plantation, Southport, Trinity United Methodist Church and Wilmington.
The complete list of the locations with latitude and longitude coordinates are listed below in the table.
A Walk to Remember Locations Map
A Walk to Remember Locations Table
| Location Name | Latitude | Longitude |
| --- | --- | --- |
| Atkinson | 34.528267 | -78.172234 |
| Old Smithville Burying Ground | 33.920494 | -78.015137 |
| Oliver's on the Cape Fear | 33.916679 | -78.019279 |
| Orton Plantation | 34.059849 | -77.948486 |
| Southport | 33.921497 | -78.021973 |
| Trinity United Methodist Church | 33.920258 | -78.017853 |
| Wilmington | 34.210785 | -77.890160 |
Related Movies