Alien: Covenant Locations
Alien: Covenant is a sci-fi horror thriller film directed by Ridley Scott, written by John Logan and Dante Harper, from a story by Michael Green and Jack Paglen. Starring Michael Fassbender, Katherine Waterston, Billy Crudup, Danny McBride, Demián Bichir, Carmen Ejogo, Jussie Smollett, Callie Hernandez, and Amy Seimetz, the film is the sixth installment in the Alien film series. It was released on May 12, 2017, in the United Kingdom, May 19, 2017, in the United States, grossed $240.9 million worldwide. Alien: Covenant was shot in Australia and New Zealand. The spacecraft landing scene took place in Milford Sound within Fiordland National Park. Filming also took place at Fox Studios Australia.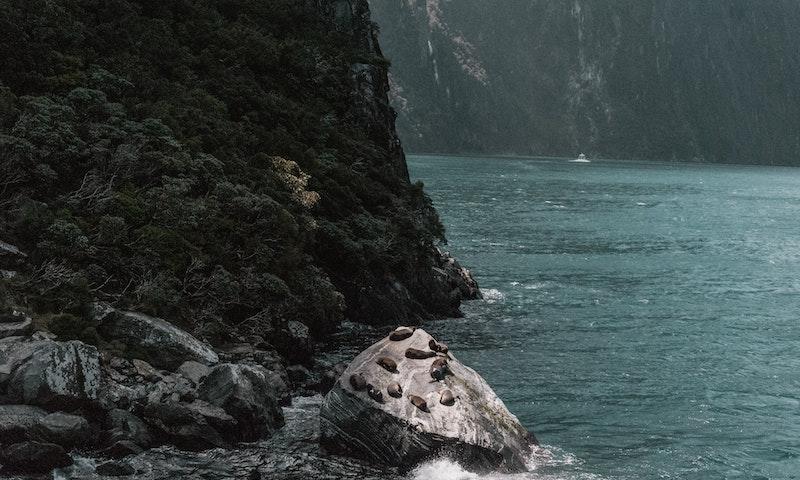 Milford Sound, New Zealand. Photo by Tom King on Unsplash.
Where was Alien: Covenant Filmed?
Alien: Covenant was filmed in Eglinton Valley, Fox Studios Australia, Milford Sound and Mitre Peak.
The complete list of the locations with latitude and longitude coordinates are listed below in the table.
Alien: Covenant Locations Map
Alien: Covenant Locations Table
| Location Name | Latitude | Longitude |
| --- | --- | --- |
| Eglinton Valley | -45.061089 | 167.995453 |
| Fox Studios Australia | -33.893078 | 151.223770 |
| Milford Sound | -44.617401 | 167.859222 |
| Mitre Peak | -44.627064 | 167.838577 |
Related Movies